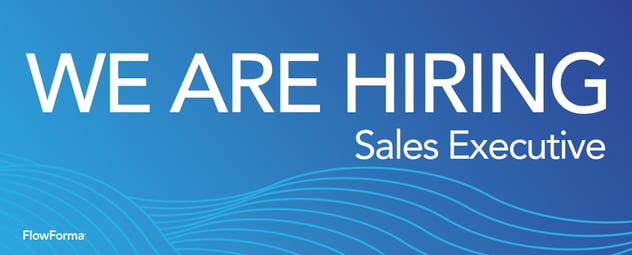 You will love working with some of the most dynamic and influential companies on the planet and helping them make the complex simple. You will be experienced moving leads through the pipeline, working directly, and with a partner sales team. You enjoy doing demos and talking with everyone, from engineers to the VP of Operations.
You will possess the following:
A proven track record in finding "new name" business – totally driven by success of discovering and developing new business opportunities. Your success will be measured by the number of new opportunities you find and the revenue won from them on a quarterly basis;
A background in selling enterprise business process management applications on a Microsoft platform;
A disciplined, methodical approach to selling that enables you to prioritise effectively and use your time and that of others well;
Brilliant communications, both written and on the phone. You will be emailing and calling senior executives at target companies – we need you to represent FlowForma professionally
Ability in using CRM and other automation systems effectively so you can automate as much of your work as possible.
Experience in selling technology solutions and software on the telephone;
Driven by success. Success means a building a strong qualified sales pipeline with our key partners and directly;
Comfortable with a high volume of communication and switching tasks at a very short notice;
Possess endless optimism and persistence.
If you are the right person, opportunities exist for you to grow with FlowForma.
The position entails working directly with our customers and prospects and sometimes with our partners from initial prospecting to demonstrating the exciting features in our software. This role requires you to have a understanding of the technology and platforms that we run, and being able to communicate with engineers effectively. You will have sale experience (1 years+) in client facing roles and a demonstrable background in technology.
The Position Requires:
Great communication skills. We're all humans and we need to work as a team, so frequent and clear verbal and written communication is a must.
Self-driven work ethic. You need to be a self-starter who loves taking the initiative and seeing things through to completion.
Curiosity and the desire to learn. Our business is evolving and growing fast, who knows what will be the skills of tomorrow? Flexibility is key.
How to Apply:
If you feel you might be the best person in the world for this job please send a short email to careers@flowforma.com telling us about yourself and attach a CV. Include the title of the position you're applying for and your name in the subject. Proofread! Make sure you spell and capitalize FlowForma correctly. We are lucky to receive many applications for every position, so try to make your application stand out. Not all applications will receive a reply.
NO RECRUITMENT AGENCIES PLEASE.