It happens every year. The evenings get darker and you work later because you have not yet digitized your paper, excel, and invisible processes. They're creeping up on you. Now is the time to take action - before you're buried alive under a mountain of processes that are screaming to be automated.

This Halloween, it's time for a change. You don't have to work yourself to the bone - simply tackle your monstrous processes with the help of this killer content.

👻 Ghostly-eGuide: A Comparative Buyers Guide to Digital Process Automation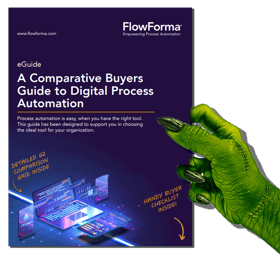 Our first piece of killer content to help tackle your processes is our spooktacular new Ghostly-eGuide! Download this eGuide to discover how you can reap scarily rapid ROI!

Learn about Digital Process Automation, uncover which tool is right for you, access your free process automation timeline and handy DPA checklist, and more by downloading our latest Buyers Guide!

Download the eGuide... if you dare
⚰️ New Survey Reap-ort: Building the Foundations of the Future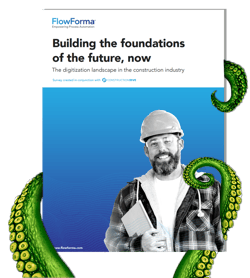 Our new report details construction decision-makers' opinions, biting into their drivers for workflow/process automation, spooky reliance on manual processes, digital capabilities and goals for process automation, and digital transformation initiatives in 2022 and... the beyond.
Download the report to discover all the key findings, benchmarking resources, and recommended tips.
Dying to learn more? Access the report


🎃 An Infographic Worth Screaming About: Why It's Vital to Advance Your Process Automation Plan and How to Triumph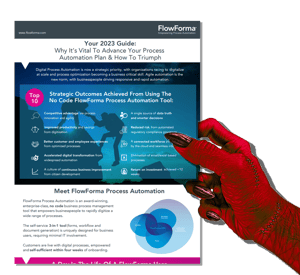 The idea of change can be frightening, but we must face the facts: Digital Process Automation is now a strategic priority, with organizations racing to digitize at scale and process optimization becoming a business-critical skill. Agile automation is the new norm, with businesspeople driving responsive and rapid automation.
Dig into this infographic to access your strategic guide on why it's vital to advance your process automation plan and how to triumph.
Scarily Fast Process Automation
Have a treat... no tricks attached. Don't let yourself get buried alive under a mountain of paper, start your digital transformation journey by accessing your free 14-day trial no card, no commitment, no code!