Adopting innovative and self-service business applications is key to helping your business grow, while researching tools it can be difficult to establish an area of common ground when comparing their capabilities against similar products. As a result, finding an unbiased voice of reasoning between these solutions isn't easy.
One such platform for comparing and contrasting solutions is G2 Crowd, comprising of more than 400,000 independent reviews from existing customers highlighting not just the positives, but the negatives also, it gives an all-round authentic overview of hundreds of business software solutions.
Used by over 1.5 million buyers each month, G2 Crowd has fast become a focal point for decision makers when investing in business software.
Making the Cut
Recently G2 Crowd have released their latest reports that cover several different marketplaces, to make it even easier for buyers to select the right vendor. Featuring as a 'High Performer' in both the 'Business Process Management' and 'No Code Development Platform' is the FlowForma Process Automation tool.
To be included in these categories however, solutions were required to meet a set of strict guidelines as outlined below.
To participate in the No-Code Development Platform category, solutions require to have:


Drag-and-drop functionality
No code within the platform
Integration with databases, web services, or APIs to connect data
To participate in the BPM (Business Process Management) category, the product must:


Capture business processes

Allow the creation of business rule logic
Have the ability to create forms and other basic interfaces in a digital format or allow for integrations with other tools for the data
Reviewing the Reviews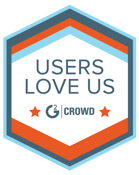 Currently with a 4.4 rating out of 5 stars, the FlowForma Process Automation tool has proven to be a favorite of its customers. Reviewers of all products on the site have the option to remain anonymous, meaning users are under no obligation to write glowing references thus being as honest as they so wish. This further emphasizes just how much FlowForma customers feel empowered when using the tool, with such positive feedback.
If you are still undecided about choosing a BPM tool or no code solution, I would suggest you check out our blog; 'What To Consider When Choosing Your Process Automation Solution', which provides some useful tips and oversights when searching to find the right process automation solution for you.
Try Before You Buy
You can always take out a free 30 day trial of the FlowForma rocess automation tool (no credit card - no commitment!), to see for yourself how your processes and business users can benefit from new levels of efficiency and transparency with process digitization, all without any coding required!