Everyone in every line of business must deploy various business processes to achieve differing objectives. With these varying processes, it's inevitable that there are also 'nasty processes'.
Nasty processes are the ones that require multiple contributors, completing paper forms or spreadsheets, from diverse departments or locations. They can, and typically do, include a large degree of back and forth between the contributors. This can result in multiple emails between contributors, whilst others are left in the dark as to the status of the process.
From Nasty To Nice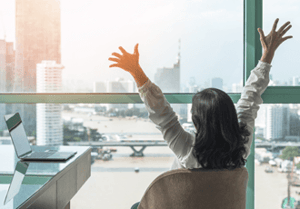 This is where business process automation can take the pain out of these nasty processes. Using process automation, it is possible to implement email notifications and even reminders to contributors notifying them of actions that may need to be taken or the status of the process.
A strong example of the benefit of business process automation can be seen in a project we completed last year for a customer. This process involves the production of certification of compliance to specified standards. This begins with a request from an individual or business. This kicks off a process that requires the interaction between three separate parties.
After the initial request, an agent is assigned to the application. They review the information and the process allows them to seek further information or documentation from the requester. The process then moves to an external technical expert to review the information. Once they are happy with the application, it moves on to the internal agent again for a final review. This point of the process allows for the interaction of the three parties: the internal agent, external expert, and the requester. Once passed the final certificate is generated.
Streamlining And Improving Processes
Speaking with the client after this automated process was deployed, they were staggered by the difference it made to their day-to-day business. By their estimation efficiency improved almost immediately by more than 200%! They had already begun work on automating as many of their business processes as possible.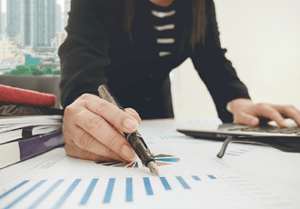 Process automation allows this process to be streamlined and managed with a greater degree of transparency. All forms and documentation can be automatically linked, document folders and repositories can be created automatically and given specific labels allowing for consistent document management. Communications can be instant or scheduled for certain timeframes. These can be based on a fixed term or calculated based on given dates.
Another benefit that cannot be underestimated or overlooked is that this kind of process automation gives full visibility. Processes no longer get lost in a maze of contributors or missing information. Thanks to business process automation everyone can see what the status is at any given time. It allows management to see bottlenecks in the process or steps that may take longer than anticipated, allowing for the possibility of further streamlining.
Take The Next Step With A Specialized BPA Provider
Does the idea of increased efficiency and visibility across your organization appeal to you? Contact one of our process specialists today to learn more about how FlowForma is improving business processes for companies across all industries around the world.
Why not go one step further and schedule a free demo or 14-day free trial of our tool to feel the power of business process automation.