Source: FlowForma
FlowForma Process Automation has joined forces with Appetite for Business to deliver a free online event to share their top process automation predictions in 2021 on January 27.

This month we are delighted to be collaborating with an award-winning, people-first technology consultancy, Appetite for Business. They play a key part in digitalization projects, helping individuals and organizations harness the digital workplace through Microsoft Office 365 solutions.

Knowing process automation will be key for organizations of all sizes to survive and adapt to ever-changing environments, the two organizations are coming together on January 27 at 4pm GMT / 11am ET. The speakers will show how businesses can reduce costs and improve productivity through the latest automation strategies and tools.
*Please note that the date for this webinar has passed. If you want to watch the recorded version of this webinar please click here.
"Processes are at the heart of every organization. When you automate your time-consuming processes intelligently it changes the way you work. Committed to the success of our clients and the business community in general, we believe sharing relevant and practical advice on a game-changing technology would help decision-makers and teams navigate the challenges and uncertainty brought by 2021. Over the past few years, we've seen businesses reaching significant time and cost savings by eliminating repetitive and paper-based tasks. The right automation strategies and tools have become key in driving successful digital transformation," commented Sheryl Newman, Chief Executive Officer at Appetite for Business.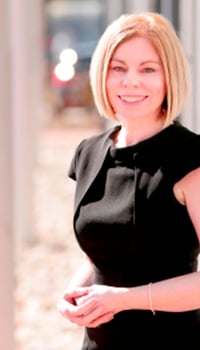 Sheryl Newman, Chief Executive Officer at Appetite for Business
About Appetite For Business
Appetite for Business is a people-first technology consultancy that specializes in Microsoft Office 365 and associated applications to support organizations achieve significant cost savings and process improvements through better understanding of how employees engage and interact with technology.