Philip has recently joined FlowForma as Vice President. He has a wealth of international technology experience in a career now spanning over 20 years. He is passionate about supporting construction companies on their digitalization journeys and recommends a 'process first' approach to empower teams to reap efficiencies, reliance, and competitive advantage to digitize faster than ever.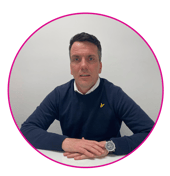 Aaron Fulton
Aaron is a highly skilled professional in the IT industry. He is a Territory Manager at FlowForma with over 17 years of experience in business technology. Aaron works closely with construction organizations to empower them with no code process automation tools to achieve serious savings at speed.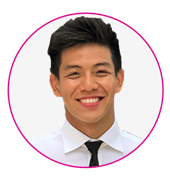 Anthony Ngadimin
Anthony is the Principal Building Envelope Consultant at Sullivan Engineering, A Rimkus Company. Sullivan Engineering is a New York-based civil engineering firm that specializes in exterior restoration services, so-called 'envelope work' that includes facade restoration, roofing, and window replacement. Anthony specializes in understanding the root causes and mechanisms that lead to the failures of components and systems in the built environment.Throughout his career, he has inspected over 300 distinct buildings.