Digital Subcontractor Processes Save Time And Money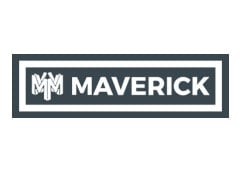 The Challenge
Headquartered in Boston with offices across the US and Europe, Maverick Corporation is a full-service infrastructure engineering and construction company that prides itself in on the quality of its work particularly around the implementation of leading-edge technologies.
The telecoms infrastructure division is a case in point. Maverick's 15-strong project team was working closely with up to 13 contractors on 5G network roll-outs in Colorado and Michigan. Paula Lemon, Director of Project Controls, used a combination of paper-based forms and Excel but it was an inefficient way of keeping track of different types of work with different pay rates.
"Paperwork has a way of getting lost and our email boxes were inundated with different versions of spreadsheets. Someone would make a revision and you wouldn't know which was the final version," she said. "Worse, they'd give a document a new name and you'd risk paying out twice to a contractor for the same piece of work."
Paper-based forms were also a bad fit for managing sites remotely. "It was a three-hour round trip to the Colorado location, which led to inevitable delays in processing paperwork," she said. "We knew we could save a ton of time and money if we did it digitally."
The Solution
FlowForma Process Automation was one of two business process automation solutions shortlisted, and won out because of its 'no-code' credentials. The simple user interface encourages non-technical people to develop 'flows' whereas the other product required inputs from a software developer.
"No-code is a really a big deal. If you're relying on developers, it's usually offshore so you are losing a day right off the bat. Things take a lot longer and it can get really expensive," she said. "You want to be able to figure it out yourself rather than pay people to work on it. FlowForma Process Automation made it easy."
While she found the interface intuitive, she was glad she took the SureStart training programme because it introduced her to less obvious features and functionality, including time-saving shortcuts, like links that allow data to flow automatically between forms.
One of the first 'flows' she built was a Fieldwork Report. A three-part process, it starts with subcontractors carrying out a checklist of completed tasks which is then handed over to the QC (Quality Control) team for inspection. If anything is failed, a second part of the form triggers follow-up work, either to the same contractor or a new one. The forms can now be filled out electronically on a smartphone or tablet, and there's the option of attaching digital photographs as proof of work done.
The second flow built was a Job Safety Form, a timely way to deal with the distribution of PPE (Personal Protective Equipment) in response to COVID-19. A further eight flows are currently in the pipeline.
The Outcome
Digitizing paper-based processes that were a logistical challenge on remote sites has been the biggest win for Maverick, as Paula Lemon explained. "In terms of gas and vehicle wear-and-tear, it's saving a lot of time and money. It's been a big success in the telecoms group and the plan is to roll it out to other of parts of the business," she said.
The FlowForma Process Automation tool's ease of use has been another benefit, not just from the self-build perspective but for user adoption. Contractors are not the most tech-savvy people and appreciated the intuitive interface and how it made their jobs easier. "In change projects there is always the risk of push back, but when I walked them through FlowForma Process Automation they were impressed, which is great because there's nothing worse than rolling something out and then fighting for weeks to get people to use it," she said.
Working with the FlowForma team was also positive for Lemon, and refreshingly transparent and collaborative. "Everybody is open to sharing and showing you different things. You never feel dumb asking a question," she said. "And it works both ways; they are always interested in learning what users think of the product and how it could be improved, which is really cool."
She succinctly sums up the whole experience: "I would say FlowForma Process Automation has more than met my expectations."