FlowForma®, the leading provider of Process Automation tools for Microsoft Office 365®, are delighted to invite technology, digital transformation, process enthusiasts, and professionals in the construction, engineering, and manufacturing sectors on an interactive construction panel webinar taking place on February 9, 2023.

The demand for growth in construction is relentless. Construction and engineering companies need to be ready to drive cross-organizational process optimization and automation initiatives in 2023 that help to build business resilience, overcome the labor shortage crisis, and reduce the ever-increasing industry costs.

Over 60% of business executives recently told us they are seeking an intelligent workflow tool in 2023. It's with this in mind that we are hosting this webinar, to allow you – our community, to pick up trends, tips, and insights from our panel of experts.
In this panel webinar, attendees will learn first-hand, through use cases and examples, how construction companies are benefitting from automating their internal business processes by utilizing the award winning no code FlowForma Process Automation tool. The panel will also feature industry-leading business process automation experts from FlowForma and Pontem Innovations, together uncovering the top trends for driving construction process excellence in 2023.
Join us at this upcoming webinar to:


Tap into the panel's expertise and get answers to all your burning workflow, process automation, and reporting questions
Learn from inspiring success stories and practical examples to cure long-standing pain points and innovate with cross-functional business processes
Discover our construction digitalization predictions for 2023 including automation tips for overcoming the continued skills shortage

Hear how these organizations scaled digitization by empowering the workforce to digitalize processes, all governed by IT
Philip Macartney, Vice President of Sales, FlowForma commented: "I am delighted to host this construction panel webinar in what promises to be an interesting discussion about all things digital process automation in the Construction sector for 2023. It is an industry that traditionally has had a heavy reliance on paper but is now quickly embracing digital solutions which is resulting in an increase in efficiency, transparency, and productivity in this sector, helping to avoid project overruns and meet deadlines on time and on-budget."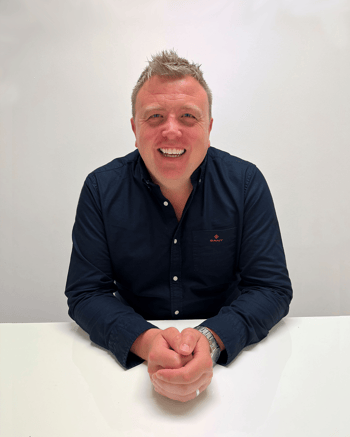 Philip Macartney, Vice President of Sales, FlowForma
Event details:
When: February 9, 2023 | 4pm GMT / 10am CST
Where: Online
Who: C-Level, IT Decisions Makers, Digital Transformation Managers, Business Analysts, Business Managers, Operations Managers, Business Improvement Managers, Process Analysts, Project Managers etc.
This event is free to attend but registration is compulsory, secure your complementary place today.