Source: FlowForma
FlowForma, a recognized leader in intuitive Digital Process Automation software and solutions has introduced its revolutionary Analytics module, designed to empower process owners with real-time data insights. As organizations face increasing demands from customers and heightened competition, seamless access to real-time and actionable data has never been more critical.
"In a landscape marked by escalating customer demands and relentless competition, organizations depend on seamless access to real-time data to steer decision-making and foster an ethos of perpetual enhancement. We are unwavering in our dedication to simplifying data accessibility and visualization. Our built-in analytics is designed to be effortlessly intuitive, requiring neither Excel expertise nor proficiency in business intelligence tools."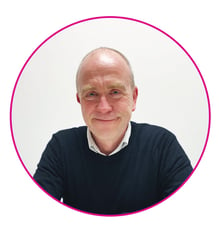 - Gerard Newman, Chief Technology Officer, FlowForma.
FlowForma Analytics represents a significant advancement in process reporting, allowing organizations to harness the full potential of their data without the need for complex technical skills. It empowers businesspeople to discover insights they didn't know about their processes, empowering continuous optimization and maximizing the value they get from digitalization.
Key Features of FlowForma Analytics:
Seamless Integration: The analytics module seamlessly integrates with the existing FlowForma Process Automation tool, enabling activation with a single click.

Effortless Dashboard Creation: Users can now effortlessly create customized dashboards within minutes to evaluate various aspects of their processes and business data.

Sample Use Cases:
FlowForma Analytics has versatile applications across industries. A few notable use cases include:
Product Development: Understand the success rates of getting products to market by recording ideation, feasibility, go-to-market planning, and release actions in FlowForma Process Automation. Identify trends showing what product traits are common among ideas that make it through each stage gate to a successful launch. By implementing digital processes on a wider scale, you can track all the way through to the resulting revenue stream, support costs, and profitability.
Capital Expenditure/Procurement: Identify the hold-ups in your organization's procure-to-pay processes. Analyze the root cause across the assets, products, and services being procured combined with the suppliers and internal resources involved in the processes. Discover new information on common attributes of delayed processes; problem suppliers, common attributes in requests that approvers find difficult to approve, and data inaccuracies that block processes resulting in knock-on delays impacting customers.
With FlowForma Analytics, businesses can elevate their data analysis capabilities with the following benefits:
Rapid Dashboard Creation: Create dashboards in minutes without relying on third-party tools.
Granular Process Assessment and Improvement: Assess processes at either the form or step level to learn more about your processes and continuously pinpoint areas for improvement.
Instant Bottleneck Identification: Identify process delays or bottlenecks in real-time, enabling efficient process optimization.
Precision Data Analysis: Easily manipulate and report on data with guaranteed accuracy, enabling data-driven insights.
Actionable Insights: Bring together relevant data to make informed, actionable decisions.
FlowForma Analytics represents a significant advancement in process reporting, allowing organizations to harness the full potential of their data without the need for complex technical skills.


"FlowForma Analytics is a game-changer for our customers and the FlowForma community. The overwhelmingly positive feedback on its user-friendly interface and lightning-fast customizable dashboards speaks volumes. Stay tuned; we have some thrilling releases in the pipeline for the months ahead."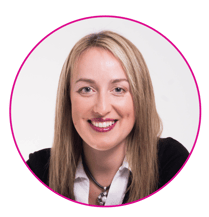 - Olivia Bushe, Chief Executive Officer at FlowForma.
Unlock the power of data-driven decision-making. Schedule a demo today and discover how our cutting-edge analytics tool can transform your business insights into actionable strategies.
About FlowForma
FlowForma, the leading provider of Process Automation tools for Microsoft Office 365® has been revolutionizing the traditional BPM (Business Process Management) space with an innovative approach to developing award-winning products that empower users to create and streamline processes smarter and faster, utilizing the familiar SharePoint platform, without any coding.
FlowForma is a Gold Microsoft Partner, with over 200,000 users across Europe, America, and Asia. The company is headquartered in Dublin with offices in New York, London, and Boston and is motivated by its values to innovate, evolve, and achieve with employees, customers, and partners.
For further information or a 14-day free trial, visit www.flowforma.com
Contact Details
For further press information please contact Niamh Lordan, Head of Marketing at FlowForma:
Email: niamh.lordan@flowforma.com
Telephone: +353 (0)1 5369 662