Clinical trials are essential to our healthcare industry. They expedite new ways to prevent, treat and cure diseases, while promoting the highest standards of safety and regulatory compliance. Since clinical trials are a research study, they involve a huge amount of data collection – often using paper or other outdated methods.
Clinical trial automation removes paper forms and outdated processes, allowing for more accurate data capture and medical compliance. For clinicians and data scientists concerned with accuracy and efficiency, automation can make significant improvements in the long-term. Automation is also an essential part of digital transformation in healthcare.
What Is Clinical Trial Automation?
According to a Deloitte study, more than six systems are used on average per clinical trial. Stakeholders typically experience a lag of one to two weeks before receiving the data they need. And this isn't the only time lag. Without automation, the clinical trial process takes, on average, five to seven years.
With clinical trial automation, digital tools improve the accuracy, efficiency and safety of clinical trials. Automation software will speed up the trial process, while automated digital forms improve stakeholder engagement and the accuracy of data. The result? Clinically approved drugs and other products get to patients faster – saving lives.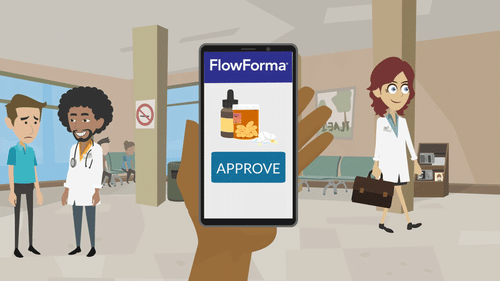 Clinical Trial Automation Benefits
The benefits of automation can be seen across businesses and industries worldwide. In healthcare, there is a backlog of patient care after COVID-19 and a shortage of workers. The industry is ripe for automation, requiring new technologies, drugs and devices to meet swelling patient demand. Here are some of the benefits:


Get products to market faster
Clinical trials are conducted to evaluate a new drug, treatment, technique or technology. They are the fastest way to find new treatments and provide relief to the healthcare system, should a drug or device prove effective.
The faster clinicians can get a product to market, the faster that product can be distributed and used for patient care. Clinical trial automation fast-tracks the trial process, as well as reducing human errors during data capture. For trials that rely on accurate, timely data, automation technology is essential.


Science, perhaps more than any other profession, requires complete and accurate sets of data. In the case of a clinical trial, where potentially life-saving drugs are tested for commercial use, data accuracy is mandatory. Trials generate enormous amounts of data, and clinical trial automation can help to streamline that process.
Paper or badly designed digital forms are breeding grounds for poor data capture. Automated digital forms, with required submission fields, multiple choice features and a central data repository minimizes the risk of human error, and ensures data is complete and stored safely once submitted.


A central environment for trial data, and reporting features within that environment, means faster data analysis. With digitally stored data, the results of a trial can be compiled faster, compared to data captured using paper forms.
Faster analysis and data compilation means, essentially, a faster time to market. For products or treatments associated with a certain amount of urgency (the COVID-19 vaccine for example), automation can speed up the trial process from start to finish.


Improve safety and compliance
Clinical trials are governed by strict regulatory standards. Taking the correct health & safety measures is crucial. Clinical trial protocols need to be able to minimize the risk to patients, and accurate data fields and compilation is one way to do this.
Clinical trial automation streamlines the data capture and analysis process, ensuring that data is captured accurately, and freeing researchers from manual, repetitive tasks. It allows researchers to focus on higher value compliance and safety protocols and reduces the risk of manual human error – which might compromise the safety of patients during or after the trial.
Why Clinical Trial Automation Is Essential
Clinical trial automation has never been more crucial for healthcare. With large costs placed on the industry post-COVID, and a backlog of non-COVID related patient care, staff in the industry are under enormous pressure to perform. Timely healthcare products, such as new treatments and drugs, can relieve healthcare professionals of this burden.
The faster a healthcare product gets to market, the faster it can make waves in the industry. Clinical trials are a necessary step in the drug development process, and yet they are becoming increasingly complex and lengthy, with stringent compliance protocols to adhere to and a weight of administrative tasks. These include:


Recording data

Filling out records and documents

Notifying clinicians

Making schedule entries

Transferring data between solutions

Ensuring data compliance

Generating data reports
Process automation removes the manual administrative element of clinical trials. It replaces outdated data collection methods with digital forms, improving the accuracy of data, mitigating the risks posed by human error, and improving process efficiencies at every stage of a trial.
Customer Quote: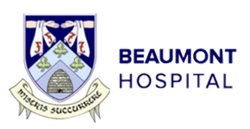 "Patients have better outcomes when clinicians have easy access to previous clinical information. That's what drives our digital transformation. Anything we digitize for clinicians makes a huge difference."

Mark Graham, Director of ICT, Beaumont Hospital
FlowForma's No-Code Automation Tool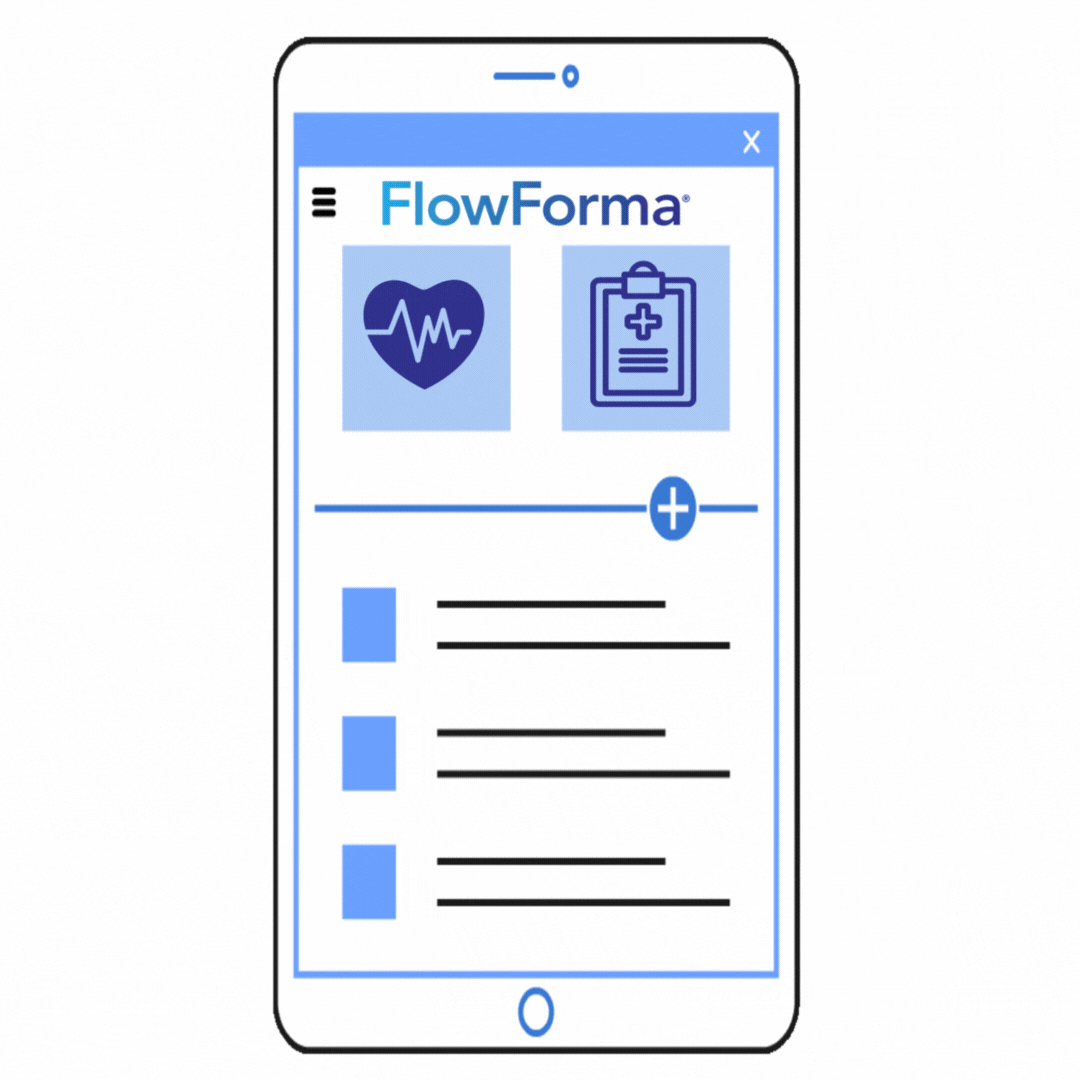 With FlowForma, clinical trial automation has never been simpler. The FlowForma no-code tool is revolutionizing the healthcare industry, by rapidly automating processes, proving compliance, and fast-tracking product delivery.
FlowForma's healthcare customers include the NHS and Uniphar Group, and we have proven results in increased process visibility, productivity and efficiency. With the FlowForma compliance features, your organization can construct a digital environment which meets regulatory standards and can be independently audited.
FlowForma's no-code automation solution is:


Scalable – can be rapidly scaled to many different locations
Easy to use – tools are not restricted to those with technical skills
Reliable – the solution is robust, secure and consistently performs
Fast to implement – can be deployed rapidly and integrated with other tools
Controlled centrally – software provides visibility and control from a single dashboard
No-code – solution can be easily deployed, with minimal IT skill required
The Time To Automate Is Now
Process automation in healthcare is no longer an option; it is a necessity. Clinical trials require a streamlined, safe process to get a product to market, and process automation can meet the challenges posed by existing, outdated methods.
Paper forms and digital spreadsheets are no longer a reliable way to capture research data. They are prone to human error, can be misplaced or edited, and take longer to compile and generate results.
Clinical trial automation significantly reduces error in the data collection process. Data is stored in a central repository and cannot be tampered with. And data compilation is automated, fast, and generates more accurate results.
The Bottom Line
Above all, clinical trial automation is a secure, compliant and more efficient way of capturing research data. It relieves clinical staff of administrative tasks and frees up their time for tasks of higher value. In a market where both speed and safety are necessary, automation meets the challenges posed by existing processes, and pivots the healthcare industry toward greater operational success.

Review the various FlowForma Healthcare success stories and get a better understanding of how the Healthcare Process Accelerator templates can help you to adapt and deploy process automation at speed.