Source: FlowForma
FlowForma® the leading provider of enterprise-class, no code process automation tools for Microsoft 365®, is excited to continue building momentum in the automotive manufacturing and retail space by empowering new customer Jacksons CI Ltd. to overcome process challenges within their organization using the award-winning FlowForma Process Automation tool.
An industry currently seeing increased demand for digitalization tools, the automotive sector is doubling down on automation to gain ​a competitive ​advantage and benefit from technology to digitalize critical business processes at scale across multiple divisions. Maintaining a competitive advantage amongst peers allows businesses to move ahead of rivals to drive and accelerate business growth, whilst creating a culture of continuous improvement and innovation.
The 3-in-1, 100% no code, FlowForma Process Automation tool is empowering business users with forms, workflow, and document generation to rapidly digitalize simple and complex business processes with speed and flexibility, with minimal training required or IT involvement. Leveraging the power of cloud-based digitalization tools has seen a significant increase in efficiency, visibility, and employee/supplier experiences.
Jacksons CI Ltd. have shifted their digital transformation projects into gear by utilizing the award-winning, no code, FlowForma Process Automation tool to digitalize tasks such as: Pre-Service Recall Checks, Stock Warranty Recall Process​, Quality Checks, and more, ultimately saving days for employees and stakeholders across all departments to complete processes spanning multiple locations.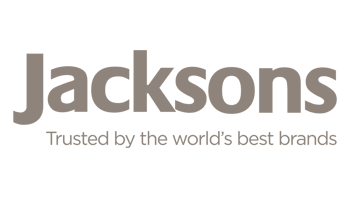 Olivia Bushe, Chief Executive Officer, FlowForma commented: "We are delighted to assist Jacksons CI Ltd. on their roadmap to digital transformation. The automotive industry is seeing a significant shift in demand for process digitalization tools, to encourage seamless multi-site process optimization, engage external users such as suppliers and manufacturers in processes, and eliminate the risk associated with paper-based tasks. With increased competition and customer expectations, the automotive sector is keen for better all-round visibility, productivity, and positive customer outcomes."
About Jacksons CI Ltd.
Jacksons CI Ltd. are committed to offering the highest levels of product and service. Its motor vehicle dealerships in Jersey, Guernsey, the Isle of Man and the Isle of Wight offer a host of services, including new and pre-owned Car Sales and Aftersales Care.

Jacksons CI Ltd. are the only approved, trained, and franchised dealership in Jersey, Guernsey, Isle of Man and the Isle of Wight who can care for and service the vehicle marques they represent.
About FlowForma
FlowForma is a leading provider of enterprise-class Business Process Management and Automation with a cloud-native tool that empowers organizations to rapidly digitalize their processes. Headquartered in Dublin with offices in New York, Boston, and London, FlowForma has a global customer base spanning every sector, from automotive and construction to healthcare and financial services.