Source: FlowForma
FlowForma®, the leading provider of enterprise-class process automation tools for Microsoft 365®, is excited to announce that Breheny Civil Engineering are digitalizing their business processes to overcome process challenges within their organization using the award-winning FlowForma Process Automation tool.
Breheny, a large-scale civil engineering firm, works on a wide range of projects including highways, marine, utilities, and environmental. In what is a highly regulated industry, the company sought a complete end-to-end process automation solution to digitalize its business processes within various departments of the organization.
With an existing SharePoint environment already in place, the team needed a solution which could seamlessly slot into their current software stack. Having already compiled a detailed digitalization plan with pain point processes ripe for automation, Breheny Civil Engineering soon discovered the 100% no code FlowForma Process Automation tool and knew they had selected the right option to digitalize both complex and simple business processes.
Procuring an easy-to-use process automation solution that could also be adopted quickly by employees was key for Breheny Civil Engineering. Featuring forms, workflow, and document generation all in one place, the FlowForma Process Automation tool is preferred by road, rail and highway construction firms for its ease-of-use, BIM compliance support, and unrivalled return on investment as processes are digitalized with speed, with most seeing results within 6 weeks.
The business has taken its first steps on its digital transformation journey with 'Site Checklists,' 'Site Audits,' 'Plant Inspections' and 'Hot Works Permits' already fully automated, with approximately another 100 processes already identified for digitalization across multiple departments.
Additionally, Breheny Civil Engineering are utilizing the FlowForma Construction Process Accelerator which empowers users with a wide variety of ready-to-use, fully editable, process templates for digitalizing common construction processes. The Construction Accelerator features process templates for addressing tasks such as: 'Field Change Request,' 'Concrete Pre-Pour Check Sheet,' 'Labour Requisition,' 'Materials Requisition,' 'Hot Work Permit,' 'Safety Observation,' and more.
"We have a lengthy list of use cases identified across the business for digitalization. We are working with the FlowForma team on their SureStart onboarding program to help us ramp up quickly and deliver fast results. We are excited to work with FlowForma and the operational efficiencies their tool can provide for our entire organization. It is a game changer for the business!" said a spokesperson at Breheny Civil Engineering.
Processes such as 'Concrete Pour' and 'Permit to Break Ground' have been identified to quickly improve visibility and governance site-wide, with 'Site Diaries' and 'Inspection Reports' processes also in the pipeline for development.
As with any large-scale construction organization, collaboration is a common challenge. Employees are deployed across multiple offices or on-site in disparate locations, often remotely, with little to no connectivity to get work completed. As a result, the FlowForma Mobile App has become a key component in the toolbelt of firms across the industry thanks to its clever offsite capability, allowing processes to be completed and uploaded later when back online.
Olivia Bushe, Chief Executive Officer, FlowForma added: "The construction industry is an area where FlowForma is assisting multiple organizations to overcome current challenges such as the labor skills shortage, project over runs, and resiliency across the sector, producing huge results. Going forward, Breheny Civil Engineering will be much more efficient and productive with enhanced visibility of what stage each business process is at. Teams will have much more insight into project timescales and budgetary elements. The complete audit trail will also ensure compliance requirements are met."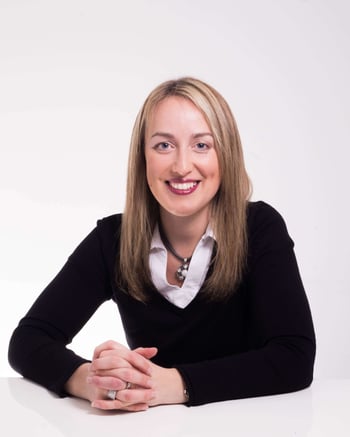 Olivia Bushe, Chief Executive Officer, FlowForma
About Breheny Civil Engineering
Established in 1963, Breheny is one of the largest family-owned civil engineering companies in the UK, with over 400 employees and a plant fleet containing over 3,000 items of plant and equipment.
Breheny Civil Engineering has developed to provide civil engineering services to almost two-thirds of the UK from its offices in Suffolk, Yorkshire, Cambridgeshire, Kent, Hampshire, and Oxfordshire.
About FlowForma
FlowForma, the leading provider of Process Automation tools for Microsoft 365® is revolutionizing the construction industry with an innovative approach to developing award-winning products that empower users to create and streamline processes smarter and faster, utilizing the familiar SharePoint platform, without any coding.

FlowForma is a Microsoft Gold Partner with over 200,000 global users of its product. Headquartered in Dublin, Ireland, with offices in New York, Boston, and London, FlowForma is motivated by its values to innovate, evolve, and achieve with employees, customers, and partners.