"Process innovation improves processes radically and continuously. It works best when it occurs everywhere in an enterprise. Organizations should encourage every employee to contribute ideas for process innovation." - Forrester Report: Neglecting Process Innovation Leaves Untapped Business Value.
In February 2023, FlowForma launched its FlowForma Innovate Awards 2023, to inspire its customers to encourage continuous process innovation and optimization, all while unwrapping significant value. At FlowForma, we're passionate about the fact, that each employee in every organization, should be encouraged to share ideas on improving and innovating processes because process innovation radically improves business processes.
"I'm thrilled that FlowForma has launched an annual process innovation competition, our community have amazing ideas for how they can improve the operational efficiency of their teams, departments, and organizations. I'm regularly blown away by some of the creativity shown by our customers, the entries for this competition clearly illustrate how passionate our customers are about deriving financial, operational, and sustainability benefits from digitalizing processes," commented Gary Mellows, Head of Customer Success at FlowForma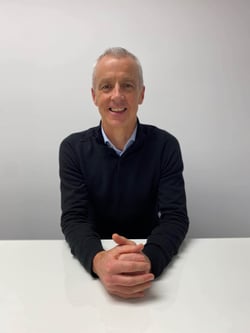 Gary Mellows, Head of Customer Success at FlowForma
The company received entries from organizations across all sectors from construction and healthcare to energy and financial services, with submissions coming in from individuals and teams across eleven countries.

Each nomination was evaluated by a judging panel that scored each submission based on creativity, collaboration across departments and business impact be it on employee satisfaction, environmental benefits, or financial savings. The submissions were very inspiring and demonstrated the unlimited possibilities and value achievable from business-led digitalization.
And The Winner Is...
The quality of the submissions received were excellent, FlowForma extends its thanks to everyone who entered, but there can only be one winner of the $1,000 team building/charity donation prize. FlowForma is proud to announce the winning submission came from the CVB JV Tideway East tunnel project, a joint venture of Costain, VINCI, and Bachy Soletanche who's submission ticked all the correct boxes for the judges and was inspirational in terms of expected benefits.
"What's unique about the FlowForma Process Automation tool is that it empowers business users to take control of their own processes and improve them with automation. We're delighted to have won this competition and have decided to donate the prize money to Lewisham and Greenwich NHS Trust Charity." Philippe Testard, BIM Manager, Costain, Vinci, and Bachy Soletanch joint venture at CVB JV Tideway East.

FlowForma congratulates Philippe and the team at CVB JV Tideway East and extend it's thanks to all its customers who participated in the competition.