FlowForma, the leading provider of BPM tools for Microsoft Office 365® has scooped an Office App Award for 'Best User Interface for a SharePoint Add-in'.
FlowForma was announced as a winner of an Office App Award on 29th September at Microsoft Ignite in Atlanta. Office apps and add-ins help users customize Office to build a productivity experience that is uniquely personal.
After months of rigorous nominations and judging, over 28 awards were announced across ten separate categories. Judges considered hundreds of nominations submitted by the general public across almost 2,000 Office apps and add-ins available in the Office Store and other marketplaces such as the Azure Marketplace, Windows Store etc. To be eligible, solutions needed to have recently published versions that met high quality ratings and user evaluations.
This year, the Office App Awards team received a record breaking number of contest nominations from customers. The FlowForma BPM tool for Office 365 won because of its superb user evaluations, high quality ratings and user intuitiveness. Microsoft recognized FlowForma for building unique BPM apps that help business managers drive business process productivity, while maximizing their Office 365 investments with the Office App award.
The FlowForma BPM app is proven to empower business users to deploy business processes with speed and flexibility, without any coding, no matter what the complexity. Sitting on the SharePoint® platform, the FlowForma Cloud BPM tool incorporates forms, workflow, document generation and decision making all in one place.
"We are thrilled to have won an Office App store award. For us, this award is particularly significant, because it is founded on nominations by you, the business user, striving to drive further business productivity. Winning an award for 'Best User Interface for a SharePoint add-in' is a real testament to our Research and Development team, who work tirelessly to enhance the users' experience with the FlowForma BPM tool," said Olivia Bushe, CEO, FlowForma when commenting on the win.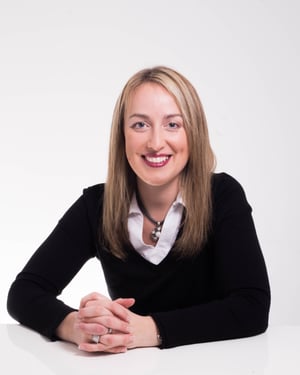 Pic: Olivia Bushe, CEO, FlowForma
About Office Store Awards
The Office Store is a growing marketplace with over 1,700 apps and add-ins spanning solutions across Productivity, CRM, Marketing and more. Office App Awards honor the top Office partner solutions in 10+ categories including Best User Interface, Most Business Value and Best Office 365 app.