FlowForma are delighted to announce the appointment of Olivia Bushe as Chief Marketing Officer and Robert McGarry as Chief Commercial Officer. Olivia Bushe - Chief Marketing Officer, FlowForma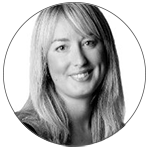 With over 16 years' experience in technology marketing roles, Olivia brings with her a wealth of knowledge.
Prior to joining FlowForma, Olivia was Director of Marketing at Repstor, and has previously worked in a number of other successful companies, such as Kofax, Singularity or Meridio.
At FlowForma, Olivia will manage the Marketing Team, leading and overseeing all aspects of the marketing department, and, undoubtedly, will positively influence FlowForma's roadmap with marketing driven innovations.
Robert McGarry - Chief Commercial Officer, FlowForma
Prior to joining FlowForma, Robert was a Vice President of Sales at Genesys, the global leader in omnichannel customer experience and contact center solutions, with over 3,500 customers.
Robert has over 16 years' experience in senior sales positions and specialises in enterprise software and business process design.
With his strategic thinking and expertise,Robert will lead the FlowForma sales team, focusing on refining the sales strategy and further strengthening relationships with partners.
''I'm glad to announce that we now have our full leadership team in place – I'd like to formally welcome Olivia and Robert to the team who bring with them a volume of experience in this space.'' commented Neil Young, Managing Director of FlowForma.