BPM Case Study: Social Services Enhanced By Digital Workflow
The Challenge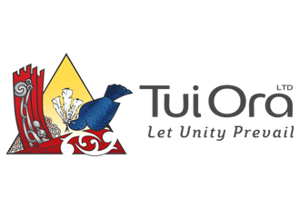 Tui Ora is the largest community-based health and social services provider, in the Taranaki region of New Zealand's north island west coast. Working to improve health, wellness and quality of life for the local population, including Maori people who have lived in the area for centuries, the non-profit organization runs more than 35 services and programs on a tight budget. The pressure is on to make every dollar count and find new ways to save time and money.
The ICT team knew that improving the way processes and paperwork passed through the organization would be one way to increase efficiencies. Matt Terrill, Solutions Architect, paints a picture of how bad things had got: "We had paper forms, Excel documents, emails floating around; we had conversations and verbal follow-ups with a lot of information stored on a shared drive."
Tui Ora uses Microsoft Office 365 and there was an attempt to improve the referral process with an 'out-of-the box' SharePoint workflow, but it was complex and expensive to maintain. "It took a lot of bespoke coding and wasn't sustainable. We had to contract a developer every time we made changes," recalled Steve Perry, Business Systems Analyst.
After one of the team read positive reviews of the FlowForma Process Automation tool, they found a solution that ticked all the boxes, a 'no-code' application that sits on top of SharePoint.
The Solution
Five of the team took the SureStart course, FlowForma's onboarding program, during which they built their first process. Referrals was chosen because it is the most complicated and critical workflow. Tui Ora services are all referral based with initial patient information funneled from various sources such as GPs, self-referral or any social service organization to a central team who direct people through to appropriate points of care. "We made the process much more efficient and went from zero to hero in three months," said Matt Terrill.
There is a regulatory obligation for healthcare organizations like Tui Ora to maintain privacy around sensitive personal data, so the FlowForma Process Automation tool's ability to administer security over all its processes was absolutely key. "The security wizard allows you to identify who is part of a process and allocate an appropriate level of security," said Matt Terrill. "It's ticking boxes to determine what people can and can't access."
Over the next four months a further 11 processes were reviewed, consolidated and migrated across. Around the same time, the FlowForma Process Automation tool was integrated into the organization's intranet to give access to all users. The application's ease of use was key to how quickly it was deployed and adopted, with support available from the FlowForma team in Ireland if needed. "Working with FlowForma has been very easy," said Steve Perry.
The Outcome
The FlowForma Process Automation tool now provides Tui Ora employees with greater visibility of where a process lies, while adhering to the security and data protection protocols Tui Ora works within. Delays can now be easily reported on and root causes identified, improving overall efficiencies across the business.
In addition to the knowledge that data is secure and traceable, saving time and money has been a key benefit from the investment by Tui Ora in the FlowForma Process Automation tool. Even processes in a relatively small department like HR have delivered a tangible return – an application for training that would have taken several days for multiple stakeholders to sign off, is now done in a matter of hours.
Time saved around workflows means less people are needed to run them. In one case, two members of the admin team were reallocated to more important client-facing roles. At the same time, the risk of information being left incomplete in paper trails has been removed by automated workflows with fields that have to be completed. "We now have really good visibility of the teams' work, making everything more accountable," said Matt Terrill.
The FlowForma Process Automation tool's ease of use is not only important to the team building the processes but also to the people who use them. "I'm a direct user and find the whole FlowForma Process Automation environment really awesome," said Ian Blackburn, Chief Information Officer. "It's very easy to use and we haven't had many service desk requests back from our administration team. Before, we'd get three or four support calls a month because there was a problem with a SharePoint workflow. That's now gone."
Tui Ora opted for FlowForma's Enterprise+ package and has been rewarded with extra benefits, particularly around that early aspiration to have a reporting function. Data from FlowForma Process Automation can be pulled into Microsoft Power BI on the Azure cloud platform for instant analytics, contributing to the continuous improvement of the organization in a way that was impossible with paper-based processes.
Reporting has been particularly useful around the referral data. "It allows the business to see the performance of the service as well as the demographic make-up," said Steve Perry. "Demographics are key because we need to keep track of the community that is using our services. It puts us leaps and bounds ahead of a lot of other organizations in a similar position."
Improved reporting also makes it easier when looking for funding, according to Ian Blackburn. "FlowForma Process Automation helps make the business case to support our services," he said. "Our goal is to turn all of our information into knowledge. Having access to FlowForma Process Automation data is a key requirement for that strategy."