BPM for Education Case Study: Overcoming Paper-Based Processes
The Challenge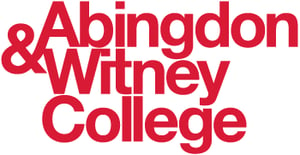 The pressure is on Further Education institutions to provide a strong curricular that will attract students. For Abingdon & Witney College in Oxfordshire, the challenge was compounded by its huge range of courses – part and full-time, delivered to 14,000 students – and the geography of an institution that spans three main campuses and six satellite sites.
For Mark Lay, Finance Director, the goal has been to emulate the seamless integration he had grown accustomed to in the commercial sector; not easy in a disjointed environment that undermines efficiency and visibility. "In an equivalent firm of our size, I would expect an integrated operating system that manages Finance, HR, and Payroll," he said, "but you rarely find that in the education world. You have to make do with lots of bespoke systems pieced together."
In the absence of deep integration, the college depended on paper-based processes to flow between systems and fill the gaps. Layers of management were called upon to authorize requests with inevitable delays when paperwork went missing. Processes often had to be restarted.
With no prospect of bringing it all together with an ERP system, Lay explored new ways to stitch workflows together and trained some of his support staff in business improvement techniques. One of the IT team then came across the FlowForma Process Automation tool, which looked like a good fit for a Microsoft house that already used Office 365 and SharePoint.
After a demonstration, Mark Lay was convinced. "I saw a low-cost solution that could help us bridge the gap between where we were and where we needed to be," he said. "We were never going to have an ERP system to do everything for us, but with FlowForma's process automation solution we could achieve a really good halfway house."
The Solution
A business analyst and a member of the IT team were assigned to develop FlowForma Process Automation 'flows'. They were quickly up and running thanks to the software's intuitive, 'no-code' interface. "It's user-friendly and it has to be," explained Lay. "We want to empower lay people to pick up and use these sort of tools because we can't afford to employ specialists."
Eight flows have been launched to date, all chosen by a business improvement committee based on how much time and money they could save the college. "We had a big list of paper-based processes that didn't work well but started by targeting the highest volume ones. There's no point creating a flow for something that's only used once a month," he said.
Accident and Incident Reporting was the first, a procedure that relied on an approved person filling in a form and posting it to Health and Safety. FlowForma Process Automation enables anyone to submit a report in an electronic process that now takes one day instead of three. Not only is it more efficient, it provides data for real-time analysis, making it easier to identify recurring safety issues. Previously the information was on ad hoc documents that made reporting difficult.
Another flow was Expenses Claims. An old-fashioned exchange of Excel spreadsheets between employee and manager became an automated process that goes all the way to HR. Exported reports from FlowForma Process Automation are downloaded, checked, and then uploaded into the HR system where it provides a consolidated view of all claims.
The flow with the most complicated approval matrix is Trips and Visits, used to sign off student excursions, which involves Health and Safety, Finance and Curriculum Managers. Bottlenecks plagued the old way of doing it as paperwork got lost between campuses. A process that would typically take a week is now started and finished on the same day.
The Outcome
Mark Lay's mission to bring business efficiencies to an educational environment has been significantly advanced by the FlowForma Process Automation tool. Like all finance professionals, he places great store on measurement and wanted hard evidence of the process improvements delivered by FlowForma's solution. He was not disappointed.
Time savings, in particular, tell a powerful story of new efficiencies:
Trips and Visits - 1,665 hours
Accident and Incident Reporting - 320 hours
Expense Claims - 402 hours
Task Risk Assessment - 620 hours
Student Risk Assessment - 370 hours
Student Update Forms - 1,325 hours
In the case of Trips and Visits, the time saved is equivalent to employing a full-time member of staff, ticking an important box for financial managers who frequently look for ways to do more with less. Something as simple as the pre-configured fields in FlowForma Process Automation, or the drop-down list of injuries in the Accident flow, all play an incremental part in speeding up processes.
Another big benefit has been the analysis of FlowForma Process Automation data using Microsoft Power BI, and the introduction of KPIs (Key Performance Indicators) that drive continuous business improvement. The college has already collected enough data to identify spikes that warrant further investigation. "We have transparency and visibility that we didn't have before, and a consistency in the data that makes it much easier to generate reports," said Lay.
A more subtle but equally pervasive benefit is how the FlowForma Process Automation tool has changed the culture of the college. "It encourages everyone to act far more professionally than when we depended on paper," he explained. "You can't submit half filled-in boxes because the system won't let you. Even little things, like the better understanding it gives people of their own cost centre, helps improve the professionalism of the organization."
FlowForma have helped Mark Lay fulfil a primary goal by making Abingdon & Witney function more like a commercial organization, and he strongly recommends them to other colleges: "They all have the same problems that I have, and many are a lot bigger than we are. The FlowForma Process Automation tool will save them money, improve their efficiency, and give them the real-time visibility they need."