I recently attended a digital business transformation conference in "The City of Tribes" - Galway, Ireland.
Galway is nicknamed "The City of Tribes" ("Cathair na dTreabh" in Irish) after the fourteen merchant families who led the city over 700 years ago.
FlowForma had a stand there for two days, during which I had the opportunity to talk to some of the attendees about their process automation challenges.
Many of the organizations present already had Office 365 in place and had tried out Microsoft's Power Apps and Power Automate (formerly known as Microsoft Flow).
Let's talk about Power Apps and Power Automate, as well as the potential alternatives for digital transformation.
What Are Power Apps & Power Automate?
Microsoft Power Apps is primarily an interface design tool for forms, while Microsoft Power Automate is a workflow and process automation tool. They're individual products but can be combined.
During my time at the conference, what came up time and time again in conversations with IT professionals, were the challenges they faced in meeting the demand for process automation and digital business transformation from within their organizations.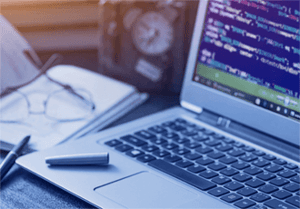 The problem was that process owners found it difficult to build solutions themselves using Power Apps and Power Automate and were knocking on the door of IT to get it done.
Why was this happening?
When designing forms using Power Apps, you need to use Excel-like expressions to add logic to the forms you are designing. These formulas can become quite complex. So, when problems were encountered, it became IT's problem.
These forms also needed a workflow component to engage the different users such as:


form initiators

approvers

HR and Finance departments etc.
With Power Automate, the workflow component, it can be a big ask to assume that process owners are 100% familiar with the data and the relationships between the different entities that are involved. IT typically needed to step in to ensure the integrity of data management.
Because of these challenges, IT was left carrying the process automation can. Given that this resource is usually overstretched, organizations are then left with no alternative but to bring in a partner to implement process automation solutions. This is a very costly exercise, as not only do solutions need to be built externally, they also need to be maintained.
What can we take from the process automation challenges that IT Departments have faced? And what about alternatives to Power Apps & Power Automate for digital transformation?
Automation Consideration
What's important to consider before you take on any process automation solution, is the scale and ownership of your process automation.
If it's a few pain point solutions that the business needs, then IT can build and maintain these processes with Power Apps and Power Automate.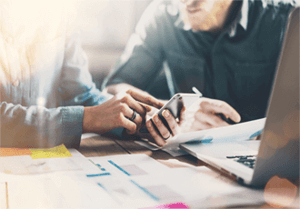 But if you are automating multiple processes, then the IT's ability to turn these processes around quickly and commit to their continued maintenance can be challenging. This is when it's worth evaluating Power Apps & Power Automate alternatives for digital transformation.
With FlowForma Process Automation, however, process owners can build solutions quickly using one integrated tool that combines forms, workflow and document generation in one interface. It's 100% no code and a great alternative to using Power Apps & Power Automate for digital transformation.
FlowForma Governance empowers IT to quickly create sandboxes for process managers, enabling the business to test within their own sandbox without any risk to a production environment. Here they can build flows and test different processes, before applying to IT to have them promoted for day-to-day use by the business.
If you are looking to move paper processes online, we would be happy to help you. Completing key processes can be a challenge for some at the moment, feel free to get in touch with us and we will do what we can to help.