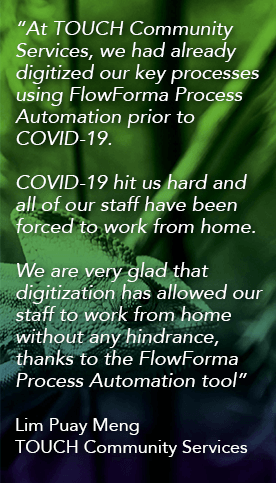 Not-For-Profit
FlowForma Process Automation helps TOUCH Community Services optimize their processes to support their work in the community without the burden of high costs or complexity.
As a result of the COVID-19 pandemic TOUCH Community Services has used the FlowForma Process Automation tool to fast-track a much needed paperless Emergency Aid process that has empowered them to quickly give assistance where needed.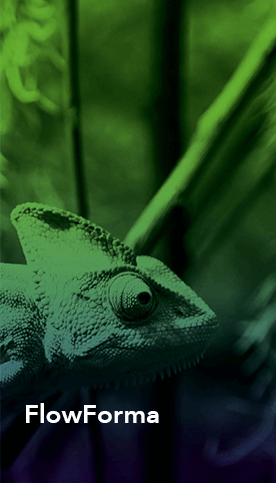 Sporting Body
A sporting organization uses FlowForma Process Automation to present a public eVetting form where individuals apply to coach minors. The application form is processed internally and sent to the police force so that the individual can be vetted in compliance with government legislation.
Sporting organizations can allow Government access to the eVetting process with FlowForma Engage, allowing external individuals to be vetted during COVID-19.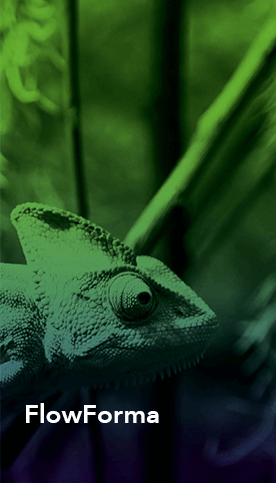 Large Hospital
FlowForma Process Automation helps large hospitals reduce administrative tasks and empowers healthcare workers spend more time on what they do best – serving their patients.
Our Healthcare workers are on the front-line now more than ever, at FlowForma we've helped hospitals remove paper patient forms, reducing the internal spread of the virus in hospitals, so healthcare workers can concentrate on the health and safety of themselves and their patients.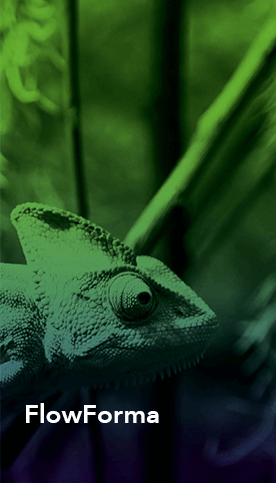 Building Firm
FlowForma Process Automation removes the dependency of paper-based processes across large construction sites and allows for collaboration across a distributed workforce.
As construction projects across the world restart their projects, the FlowForma Process Automation tool empowers construction organization to prepare for the new normal, project restarts and for when staff need to be re-mobilized on site.