Source: FlowForma
FlowForma®, the leading provider of enterprise-class, no code Process Automation tools for Microsoft Office® 365, today unveils its Healthcare Process Accelerator, to further support businesspeople in the healthcare sector, to rapidly digitize business processes with speed and flexibility.
Productivity, collaboration, and patient experience are always high on the agenda of any organization. From regularly working with healthcare organizations, we understand their challenges to support paper-lite initiatives, comply with regulations and increase time spent with patients.

With the increased adoption of the FlowForma Process Automation tool by healthcare organizations across the globe, the launch of the FlowForma Healthcare Process Accelerator offers users a wide variety of ready-to-use, fully editable, process templates for digitizing common healthcare processes. The Healthcare Process Accelerator features process templates for addressing tasks such as Hospital to Hospital Transfer Referral Forms, IT Requests, Incident Reports, Medication Incident Reports, Theatre Notes, and more.
The early adopters of digital technologies in healthcare have shown how the digitization of procedures creates significant cost savings and more efficient use of resources leading to a higher standard of patient care and better outcomes. Follow in the footsteps of FlowForma's healthcare clients to replace paper with electronic forms and processes, reduce the risk of poor communications with automated emails and documentation, and ensure that all of the necessary information is captured at the right time by the right person.
Better processes lead to better patient care, allowing you more time to focus on patient needs!
Meet the FlowForma Healthcare Accelerator
Olivia Bushe, FlowForma CEO, commented: "Healthcare organizations must focus on digitizing their processes, to encourage cross-organizational process optimization, engage external users in processes, comply easier and eliminate the risk of paper-based tasks. With constant pressures to have better patient care, the FlowForma Healthcare Process Accelerator will ensure rapid digitization, so this industry can drive efficiencies."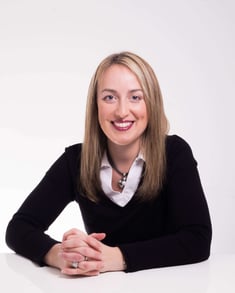 Olivia Bushe, Chief Executive Officer, FlowForma
We encourage healthcare organizations to 'see for themselves' and explore these sector-specific process templates and digital healthcare tools, availing of our free 14-day trial.