FlowForma debuts as a Strong Performer in The Forrester New Wave™: Low-Code Platforms for Business Developers, Q4 2017.
FlowForma was among the select companies that Forrester invited to participate in its Forrester New WaveTM evaluation: Low Code Platforms for Business Developers, Q4 2017.
FlowForma develops products that empower users to create and streamline processes, and received a differentiated ranking from Forrester on startup experience, user interface development, digital process automation and roadmap.

Forrester's evaluation of FlowForma found that:


FlowForma boasts an easy on-ramp and rich process tools. FlowForma has a strong startup experience, with aids for adoption and customer success. Users answer questions during forms design to define data, including rules and triggers. Integration is built into the process designer.


It creates process apps on Office 365 foundation. Relying on Microsoft Office 365 for productivity and sharing? FlowForma is a strong — and proven — alternative to Microsoft's various tools for mostly internal workflow/business process automation.


Customers value FlowForma's commitment to no code



FlowForma earns high marks for responsiveness and customer support.
Vendors are placed in four categories: leaders, strong performers, contenders and challengers. FlowForma is positioned in the Strong Performer category of Forrester's evaluation and Forrester notes customer references as stating:
"FlowForma is easy to use; no coding experience required."
"FlowForma is easy for non-IT business analysts to learn."
"We are excited to be recognised by Forrester as a Strong Performer in the Low-Code Platforms market. To be positioned as Differentiated in the areas of Startup experience, UI Interface and Digital Process Automation is, in our opinion, a testament to FlowForma's commitment to no code," said Olivia Bushe, CMO at FlowForma.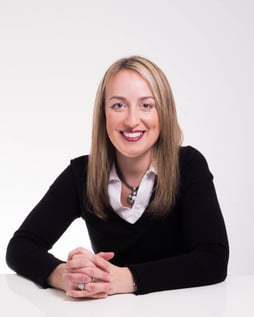 Olivia Bushe, CMO, FlowForma


"The quality and thoroughness of Forrester's research is widely respected and we are therefore especially pleased by their recognition of what we consider to be our leadership presence in the Low-Code Platforms space globally," Olivia adds.
About Forrester Wave
The Forrester Wave is Forrester's evaluation of vendors in a software, hardware, or services market, written for professionals. In Forrester Wave reports and spreadsheets, they expose both the criteria that they use to grade the vendor offerings and how they score and weight those criteria.