FlowForma, the leading provider of BPM tools for Microsoft Office 365®, today announced that Liverpool School of Tropical Medicine (LSTM), is using the FlowForma BPM tool to accelerate and improve their travel approval process, as well as over 60 other business processes.
LSTM is the oldest school of tropical medicine in the world with hundreds of staff working across the globe. When the School was awarded HEI status, they took the opportunity to become a cloud-first organization and leverage the very latest in Microsoft technologies. Challenged with paper-based processes, the school needed to introduce a Business Process Management (BPM) solution, to replace paper-based processes that were inefficient and made compliance a challenge.
"There was a big demand for electronic workflows, but progress was slow because we only had limited internal resources able to create them and outsourcing was expensive and unsustainable." said Martyn Coleman, IT Systems Architect, Liverpool School of Tropical Medicine. "It was one piece of the jigsaw we were finding difficult to fit."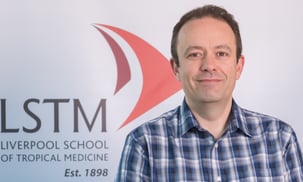 Martyn Coleman
IT Systems Architect,
Liverpool School of Tropical Medicine
One particular process around travel, typified the paper dependency this registered charity was trying to escape. Sending staff to disease endemic countries all over the world to undertake research and interventions, LSTM requires that employees assess the risks and get the appropriate level of sign off before every trip. Four paper forms were to be filled in with some duplication across these forms.
After trialling multiple BPM products, the school chose FlowForma BPM. Tightly integrated with the SharePoint platform, the no code FlowForma BPM tool was a perfect fit for LSTM.
FlowForma's impact on the way LSTM works has been profound, according to Coleman, democratizing the development of process improvements. Departments are more involved than when they outsourced development to third parties. New processes are turned around more quickly and better aligned to the business need.
"In the case of Travel Assist, there were a couple of curve balls around the process that we were able to address very quickly, because of the flexibility and ease of use of FlowForma BPM. As soon as it delivered a couple of high profile wins, everyone started to think about their own practices and how they could make them cross-departmental and improve them." added Martyn Coleman, IT Systems Architect, Liverpool School of Tropical Medicine.
"We love to hear how our customers are adding value with FlowForma BPM. Only 14 months since deploying FlowForma BPM, LSTM have successfully automated 65 workflows using our no code BPM tool. They have seen a vast transformation in all administrative aspects of their business, tasks are quicker and easier to complete than ever before. LSTM are living our company vision – they are a digitally mature business who have empowered process owners with a self-service no code tool and are reaping the benefits of speed, agility and enablement." said Neil Young, Chief Executive Officer, FlowForma.
Visit our blog to learn more about Liverpool School of Tropical Medicine.
Find out more about FlowForma's no-code BPM product.