At our recent HR Digital Transformation event in London, our customer Liverpool School of Tropical Medicine (LSTM) were present to share with the audience how they were succeeding using FlowForma BPM.
Having interviewed Martyn Coleman, IT Systems Architect from LSTM at the event and given the interest in his story on the day, I thought I'd share the below interview transcript detailing the questions I asked Martyn along with his responses describing how this school has successfully revolutionized a paper-based Travel Request process with an electronic version that ticks all their quality and compliance checks.
1. To get started… Martyn, can you tell us a little about Liverpool School of Tropical Medicine and your role there?
For the last two years, I have been the IT Systems Architect for the Liverpool School of Tropical Medicine (LSTM). LSTM is the oldest school of Tropical Medicine in the world, but also one of the newest Higher Education Institutions in the UK. Until 2014, LSTM was part of the University of Liverpool. We have around 750 staff and teams working around the world with a lot of work centered on Africa.
It is quite a unique place to work, we have the UK's only professional snake milker, I have sat in the insectariums testing mosquito nets with a mosquito hoover in my hand in case any break through and no other employer has ever sent me to Malawi to fix a network before!
2. Why was it that you chose FlowForma BPM?
When we became independent, we had to set up our IT infrastructure from scratch so we followed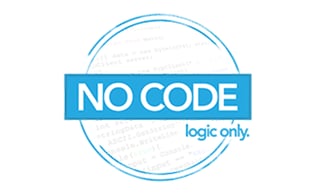 a cloud first approach and our systems are based around Microsoft cloud services such as Office 365, SharePoint Online, Skype for Business and Azure. Finding a good cloud BPM solution was one piece of the jigsaw that we found difficult to fit. My boss trialed quite a few products before coming across FlowForma BPM. Paul Stone, Product Evangelist at FlowForma visited us at LSTM and hosted a very successful workshop around a real example of an LSTM workflow requirement.
Happy with what we saw, we purchased a FlowForma BPM license, had the environment and first 2 workflows delivered with assistance from a local partner and then FlowForma sent over a trainer, who held a course for 8 people onsite.
3. Once LSTM became familiar with the FlowForma BPM tool, how long did it take LSTM to start delivering workflows?
Not long at all, we completed the training end of January and I think the first workflow was launched in March. I was one of the 8 trained and what we had decided was for everyone to pick a process to re-work immediately after the course (e.g. I created a process for ordering catering for meetings).
Embedding the training straight away was crucial. Since then the speed and quality of our work has improved and I think we are up to about 65 workflows launched in the 14 months we have been creating them.
Since the initial course, we have trained up more people and our 2 most prolific workflow developers have been internally trained.
The great thing about it is the collaboration going on between the teams. For example, our Finance team have a lot of processes to re-work and are self-sufficient in producing their workflows, but we meet regularly and we offer advice and technical assistance. My team act as consultants for other teams' developers and create workflows for teams without developers. It does help that FlowForma is enjoyable to use.
I don't get to spend much time on it and I wish I did, as it's much more fun than what I normally do!
4. Martyn, you have automated your travel request process with FlowForma BPM - what motivated LSTM to automate this process?
The background is that we send people all over the world, often to fairly dangerous places doing pretty hazardous activities. For every trip, LSTM requires that the traveler assesses the risks of traveling to that country, gets the appropriate level of sign off and provides details so we can get in contact with them if we need to send Thunderbird 2 to rescue them. On the flip side, the process also needs to work if someone is just jumping on a plane to Geneva for a conference.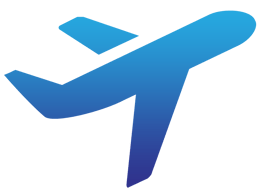 We need the process to provide robust risk assessments, but it also needs to be acceptable to our academics, i.e. it's not going to take them hours to complete or ask for duplicate or superfluous information.
Before Travel Assist, travelers were filling in 4 paper forms with lots of duplication and very little ability to identify non-compliance. If Thunderbird 2 was needed at 3am on a Sunday then somebody would be in the car driving back to the office and searching through paperwork for the information they needed.
5. How has using FlowForma BPM benefited LSTM?
In the case of the Travel Processes then the main benefit is around compliance. We get good quality compliance data, we can nudge travelers shortly before they travel who haven't submitted forms, we can dip in and check quality easily.
From a user perspective, the process is much more efficient. We have built in functions where academics can use their admin support to best effect. We have travelers who are on one trip who need to arrange the next trip and this can all be done from anywhere with an internet connection.

In the case of our workflows generally, it has genuinely changed how our teams work together. As soon as you deliver a couple of high profile quick wins then everyone starts to think about their own practices and how they can improve them.
6. How do you find working with the FlowForma team?
Considering we must be one of your smaller customers, we have had a very good support experience. I feel that there is a good exchange of information that leads to enhancements in the FlowForma BPM tool. I have spoken to your CTO on occasion and I feel that FlowForma is very interested in our use of the product, so the interest doesn't just stop when you sign the invoice.
I am also very happy that FlowForma agreed to courier 30 PCs we have refurbished to a charity in Tanzania who are trying to get a PC in to every secondary school.
Want to find out how you too can streamline your company's processes? Simply request a demo with one of our experts, or try it yourself for 30 days.