"Technology helps us to connect."
This might seem like a peppy ad slogan, but organizations these days are dependent on connected technologies.

At the height of the pandemic, business leaders invested heavily in collaborative platforms (e.g. Microsoft Teams, etc.) to help separated employees work at home. In just a few months, digital adoption had accelerated (by the equivalent of seven years, according to McKinsey) and industries have been shaped indelibly by the new technologies on offer. Except one.
COVID-19: A Road Bump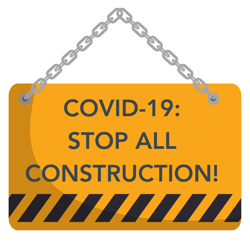 The construction industry is a rare example of one that hasn't really been digitized during the pandemic. In 2020, projects came to a halt, as they did within other sectors. However, unlike in office-based industries, the solution didn't lie in mainstream platforms and tools.

Hit by stalled projects, supply chain problems, and a lack of labor, the construction industry experienced its worst decline since the 2008 financial crisis. Since much of the construction activity takes place on-site, it was obvious that operations would not continue as usual.

By the time lockdown eased, and firms returned to business, much of the damage had been done. Since 2020, the construction industry has experienced a financial downturn. A high level of economic uncertainty still exists, although it is predicted to return to pre-pandemic levels in 2022.
A Disconnected Industry
As the industry recovers, business leaders are playing catch up. There is now a race toward digital transformation and firms are adopting new technologies at speed.

However, many of the digital solutions available don't solve the specific challenges that construction companies face. Many business leaders experience success in the trial stage of new technologies but find that, over time, these technologies are difficult to scale.
There are reasons for this. The construction industry is unique in the way its projects are executed. A typical construction project is, in fact, not typical at all. Each project will have its own set of requirements, which makes processes difficult to iterate, and means that the digital tools might be different each time. Since the projects involve a lot of independent workers (contractors and subcontractors), sometimes there is little incentive to learn and adopt the new methods.

Building and road construction projects are also fragmented along the value chain, with wide gaps between the different stages of a project. It can be hard for different teams to coordinate, and usually different technologies are deployed at every project stage (which keeps construction data siloed). The location of a construction site, for example in civil construction projects, is often remote and without access to the internet, which makes using technology on-site a difficult task.
Join up the dots in construction with FlowForma.
Connected Construction: Why Does It Matter?
In this fragmented value chain, business leaders must find a connected construction solution. They must bring together parts of the value chain, connect data at every stage of a project, and ensure that new technologies can be easily adopted.

Connected construction technology provides a solution for the above. It has been hailed as the future of construction technology, with features that support the bigger picture rather than short-term problems in specific projects.

Connected construction platforms work to unify a project across its lifecycle, and across the value chain. It will automate construction processes which can be iterated, create streamlined functioning, fast-track operations, and create a visible flow of data across a project.
What Is Connected Construction?
According to Deloitte, connected construction is "an ecosystem of connected job sites, machines, and workers that enhances operational effectiveness and safety."

A key part of this is having a connected platform through which all contractors, subcontractors, company employees, stakeholders, etc. can communicate and share information.

Employees working at different job sites (on the construction site/ in the office/ at home) can use a connected construction platform to make the information that surrounds a construction operation available to every party. Standard processes – like permit to dig, material requisition, risk assessments, etc. – can be automated and standardized. And on-site workers can make use of mobile-first, offline capabilities.

Work off-site in construction with a mobile-first tool.
What Are The Benefits Of Connected Construction?
Construction operations are more dynamic with a connected infrastructure. The technology eliminates cumbersome, outdated methods, such as processes running on long Excel spreadsheets or email chains. It ensures that the right information gets to the right people. Here are some benefits:
Join up the value chain:

communicate information across the value chain and collaborate better on tasks. Speed up each project stage and streamline the handover process.

Maintain worker safety:

gain full visibility over project data with a unified data environment. Identify hazards more quickly, better comply with safety requirements, and record data (e.g. in a risk assessment) more accurately.

Gain real-time visibility:

get access to the real-time status of any project. View information via a digital dashboard and generate reports for analysis.

Collaborate, anytime, anywhere:

access the platform at home, in office, or on-site. Collaborate with contractors and sub-contractors, from any location and via any device. Offline capabilities make working on site (without signal) easy.

Make use of data:

store data across the project lifecycle and discover a single source of truth. Download accurate data profiles for better decision-making.
The Benefit Of No Code?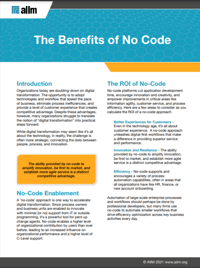 Not every connected construction platform can be easily deployed. Many digital solutions require at least some coding skill (low-code still requires installation assistance) and implementing solutions can take months – sometimes years.

Construction organizations that want to digitize fast, minimize training, empower employees, and limit IT involvement are better off choosing a no code solution.

Software like FlowForma's no code tool do not require IT skills to deploy. The FlowForma platform is a favourite with construction companies, who want to accelerate their digital transformation process and empower staff with an easy-to-use tool.

Tip sheet: The benefits of no-code
Get Connected With FlowForma
FlowForma is a connected construction tool with a difference. A world-leading provider of construction software, FlowForma understands the unique challenges that construction firms face.

Its no code software allows construction businesses to rapidly digitize manual processes 5-10x faster than any other tool. It can be deployed in as little as a week (depending on the complexity of a process) and typically delivers an ROI outcome within 6 weeks.

FlowForma's connected construction tool is praised by construction businesses for its easy adoption, BIM compliance support, and rapid time to value. It doesn't require any coding or IT skills to deploy, which means that digitization can happen fast. Best of all, for every process that a business automates, it will benefit. Some FlowForma customers have achieved serious savings for example $80,000 from digitizing one process alone.
Get connected with FlowForma's no code tool.
It's Time To Build Bridges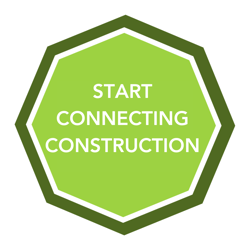 The construction industry is the last frontier of digital transformation. It's an industry marked by fragmentation, miscommunication, project overruns, and outdated manual processes.

Connected construction solves all of these. It brings together a disparate value chain and improves communication between teams. It links data between the project stages and gives visibility across the project lifecycle. Most of all, it smooths out the bumps and bottlenecks that have become so typical in this sector.

It's time to give construction a new way of operating. Learn more about our construction management workflow software. Bridge the gap in projects with FlowForma. Start your free trial today.