We know process automation is a game-changer. If you've begun your journey, you're seeing serious savings and rapid ROI. If you have not yet started to automate your business processes... yikes. You should really work on that. It is now at the stage where you simply 'do or die'.
Assuming you are not falling behind, and that you have launched process automation within your organization, you might be wondering 'how can I use process automation to gain a competitive advantage when all of my competitors are already automating their processes?' The answer is in the palm of your hand... literally: with mobile. So, what is the difference between automating processes online vs in an app? This blog post illustrates the magic of mobile - how a mobile app can significantly increase your business outcomes to a level never before seen.
Powerful Process Collaboration
Often, when people work in teams, work is unstructured. This means that productivity and business goals are not maximized. FlowForma's Mobile App for Microsoft Teams Workflow Automation increases productivity and outcome. Collaboration is measured accurately, ultimately improving the levels of productivity and keeping businesspeople aware of their individual workflow with an accurate dashboard using real-time updates.
When collaborating on Teams - whether, through chat or editing documents, you can associate the activity with a workflow and record it as progress against a business goal.
With FlowForma's Mobile App for Microsoft Teams workflow automation can lead to the following benefits: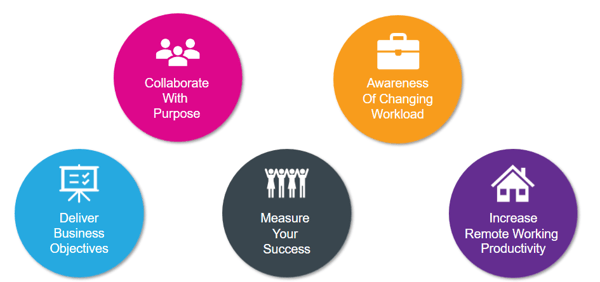 Automate Anywhere, Anytime
Automating on desktop is a great start on a digital transformation journey, but it has it's limits. With FlowForma's Mobile App, processes that you design on the desktop are immediately available on mobile devices. You can start a process on our mobile app, save it for a later date or continue it on your desktop when you are back in the office. This is a great benefit when working off-site in a hospital ward or on a construction site for example, especially when the FlowForma app empowers businesspeople to complete forms offline with no internet access. Mobile allows organizations to drastically improve operations, but also create significant cost savings by removing costly paper forms. Users enjoy full visibility of tasks, decision-making capability, and collaboration.
Document drafting, approval, and issuing – collaborate in Teams and link work to business processes
Group assessment and decision making – review your group work and make individual assessments leading to group decisions
Work management – distribute and execute work across your team
Focus on tasks that lead to meaningful business outcomes – focus team members on processes that lead to the achievement of business goals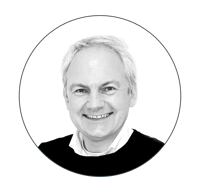 FlowForma's Product Strategist, Paul Stone highlights the power that a mobile app can have on Microsoft Teams workflow automation, stating: 'With the app, our users can now view tasks that they are required to complete whilst also receiving notifications if a task is delayed, ensuring productivity and transparency for the entire team. They can also make meetings more productive with collective decision making and collaborative processes'.
Harness The Magic Of Mobile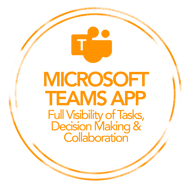 Imagine the power that you would have at your fingertips by taking your favorite communications tool, Microsoft Teams, and integrating it with an award-winning no code process digitization tool all available on mobile.
Bringing processes online can boost productivity by reducing the wait time. Users get notified via email of the forms they are required to complete. Workforce responsiveness is unlocked and the path to success has never been clearer.
If you'd like to learn more about how to drive digital transformation in your organization, using FlowForma's Mobile App for Microsoft Teams workflow automation, check out this webinar recording!


Additionally, you can experience FlowForma for yourself with a free 14-day trial of our process automation tool no credit card - no commitment!