As my mailbox fills up with the best deals for Black Friday and Cyber Monday, it reminds me of how much I love a good deal and the brilliant value that can be found at this time of year. This got me thinking about the FlowForma community and how our users glean value and the benefits of business process automation. I might be biased, but I've been really impressed by the feedback we've recently received from our customers. So, in a bid to share with you, how our customers are generating value from the benefits of business process automation, I tracked down our Head of Customer Success, Gary Mellows to get the official insider scoop.
Gary had lots to share with me, so I've taken the liberty of summarizing his top 5 ways he's seeing organizations driving significant outcomes and value from business-led automation.
1. Improved Productivity and Hours Saved
Let's face it, improving productivity and saving hours are regarded as one of the basic expectations of benefits from business process automation, Gary confirms that it's the number one reason our customers prioritize process automation. Workforce productivity is essential to healthy profitability and competitiveness and with prices of materials, resources, and utilities increasing across the globe, it's no surprise that organizations want to increase efficiency and effectiveness wherever possible.
Gary tells me that a lot of his customers are regularly shocked by how quickly they save hours of work/administration/rekeying information etc. by bringing processes online.
Here are just a few examples of recent feedback from clients:
"The difference since deploying FlowForma Process Automation is like night and day; it's saved us tons of time all the way around, from admin processing to the reporting side of things." College of Paramedics of Nova Scotia
"Huge time-saving from automation leads to cost savings, and that allows us to take on almost twice as many deliverables as we normally would." Sullivan Engineering
"In the past year, we have saved at least 700 hours on repetitive tasks alone thanks to the FlowForma Process Automation tool." CVB JV Tideway East

2. Continuous Process Improvement
Gary tells me that most of our customers realize value and the benefits of business process automation within 4 weeks of rolling out the FlowForma tool. His favorite customer war stories are those where organizations got multiple people trained up and practicing a test-and-learn approach to digitalization. Gary's advice is to start by automating a process that will have a significant impact, build out the process using a no code tool, roll out version 1, get feedback from the users and then roll out an improved version.
At FlowForma, we're passionate about the fact, that every employee in every organization, should be encouraged to share ideas on improving and innovating processes because process innovation will radically improve business processes.
One customer of ours that is truly living this belief is Downer New Zealand, "We're going to use FlowForma Process Automation on all our projects. It makes my job much easier and saves a lot of time. The only limitation is your own imagination; it can pretty much achieve anything."
I also love this recommendation on G2 from one of our customers to her peers "This software helps organizations embrace digital transformation, moving the needle by enhancing operational efficiency, improving customer service, and really will provide a quick ROI."
Seamless reporting is built into the FlowForma tool, to support process owners to quickly establish how their processes are running against their KPIs and where there are bottlenecks and delays, this data is proving really useful for our customers who are focused on continuously updating and improving processes.
I can personally vouch for the value that comes from continuous process innovation, as I've witnessed amazing results in our Marketing team from taking this approach on some cross-departmental processes.
3. Agility When Needed
Economic indicators are in conflict about a recession, but the one area of belief is that we're living in uncertain times. Gary explained to me how some of our new customers were concerned about the uncertain times we're living in and what the next disruption to their business would be, they needed to empower businesspeople to automate processes in-house and be able to react to changes in their business/market very quickly, without having to rely on external partners.
This got me thinking about when Covid-19 hit, lots of our customers were able to quickly adjust existing processes they had automated, to reflect changes in their business – this agility is essential for the times we're living in.
The experts at Forrester are predicting that automation projects in 2023 will focus on core business drivers: resilience and efficiency.
I think this customer sums up the value well in this review "The way we use FlowForma Process Automation evolves constantly and it enables us to be very reactive and accommodate the business in whatever it wants to do." Ergo
Agility is probably one of my favorite benefits of business process automation!
4. Better Decision-Making Based on Accurate Data
When we've had thought leaders join our event panels over the last 12 months, every single one of them was obsessed with data. Yet, I'm shocked at how many companies we hear from every day, that are really struggling to have one true source of information.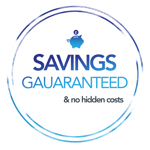 With FlowForma Process Automation – users benefit from data validation, data not being rekeyed, real-time information, and visual dashboards that make data analysis quick. The product also empowers collaborative decision-making from within a workflow.
Gary shared with me some fantastic examples of our community driving value from accurate and seamless reporting including:
"Reporting has been particularly useful around our referral data. It allows the business to see the performance of the service as well as the demographic makeup. It puts us leaps and bounds ahead of a lot of other organizations in a similar position." Tui Ora
"I wanted to put data collection and analysis at the centre of the business, I wanted to remove excess paperwork and capture data as effectively in construction as other parts of the business". Downer New Zealand
"The business logic built into FlowForma will save time and increase data integrity because the information is only touched once". Morgan Construction
"Automated processes eliminate multiple versions of information. We have one version that can be easily accessed and updated by all stakeholders." G2 Review
5. Improved Customer Experiences
The 2022 Digital Process Automation Survey results from Forrester, indicate that 34% of respondents will automate and optimize processes to improve experiences with customers in 2023. This is not surprising, with customer expectations being at an all-time high.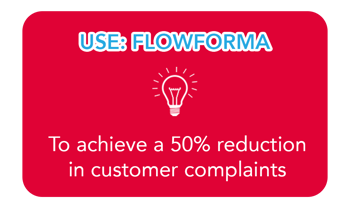 Gary shared with me, how one of our UK Construction customers, has witnessed a 50% reduction in customer callouts post-job completion, thanks to automating their quality checklist process, that sounds like an immense value add!
Another great example comes from Ergo, "Our biggest goal was to manage customer communications better and bring everybody along on the journey. With FlowForma Process Automation, everybody sees the same information, harmonized for different teams in a really effective way. We have turned what was three points of truth into a unified, single source of truth."
Helping You Understand The Value of Business-Led Automation
The benefits of business process automation are clear, we see most organizations obtaining a return on investment within 6 weeks. We also recognize that it can be challenging for some organizations to visualize what exactly can be achieved and the associated return, which is why we offer Value Discovery Workshops. If you're curious about the value you can derive from process automation, I'd recommend contacting our team for a Value Discovery Workshop.