Money doesn't grow on trees, they say. Unfortunately, many businesses operate like it does, with broken processes haemorrhaging well-earned profits.
If operational inefficiencies have become a drain on your resources, it's time to think about a tool which can identify red flags in your business, provide operational improvements, and drastically cut costs. Business process automation (BPA) software tools are an obvious solution here. But which tool should you choose?
Get examples of BPA software FAQs on our latest blog.
Which BPA Software Tool?
So, you're looking for a BPA software tool.
You know BPA cuts costs and streamlines business operations (and gives managers process oversight). What you don't know is which tool works best for your business.
With so many BPA tools on the market, finding one that fits your business can be difficult. Do you want a BPA tool that is low/no code for easy deployment? Or one that integrates with other digital solutions? Is process data collection important to you?
When it comes to looking for a business process management tool, the best route is to work out which features (and their benefits) matter most to your business and choose a tool on this basis. Here's some criteria to look for when it comes to choosing a BPA tool.
What are the Benefits of BPA Software?
BPA was first used as an approach to completing business processes in the 1980s. Now BPA software is used worldwide, popular with companies that need to streamline their processes to achieve key goals. Here are some benefits below and you can discover more benefits of BPA here.
Hear what our customers say about our business process automation benefits here.
1. Process visibility
A big part of business inefficiency comes down to process obscurity or lack of visibility. Processes which are manual are often carried out "behind closed doors" - i.e. business leaders don't get clear oversight of them. For example, traditionally paper-based processes like invoicing, employee onboarding, or contract management are difficult to track in terms of resourcing, hours, and cost. When these processes are carried out remotely (62% of employees now work remotely at least part of the time), business leaders and managers have even less oversight.
If you want more visibility over your processes, then look for a BPA software tool which gives you:
• Defined process steps and business rules
• Monitoring of process performance, comparing real-time processes against benchmarks
• Dashboards for a full view of all processes
• Automation of both simple and complex processes
• Connected processes (which run in multiple SharePoint sites)
FlowForma Process Automation Tool
FlowForma Process Automation is an industry-leading BPA software tool, when it comes to process visibility.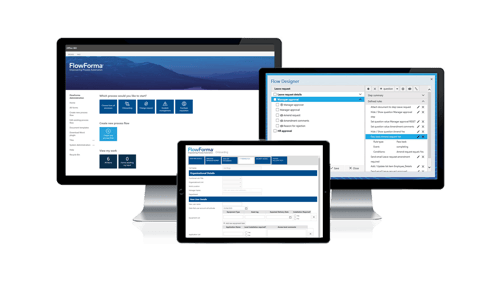 Increase process visibility with FlowForma Process Automation
The solution gives you control of every aspect of a process by using Flow Designer to design process steps.
Once a process is defined, it can be executed and iterated. The process performance can be monitored, using easy to use dashboards, and individual instances of "poorly" performing processes can be investigated.
Both simple and complex processes can run on FlowForma Process Automation. And the tool can interact with data stored in SharePoint and external systems, making it ideal for SharePoint process automation tasks.
Case Study: Process visibility with FlowForma Process Automation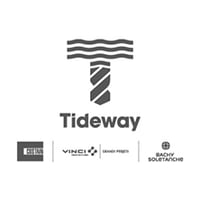 Construction firm CVB had lots of sites and a widely distributed workforce, but still relied on outdated and paper-based construction processes.
The company knew that digital workflows would be more transparent and accountable, making it easier to stay compliant with building regulations.
The FlowForma Process Automation tool made an immediate impression on the CVB team. A clear view of processes made it easy to improve them. Disparate sites were immediately connected, which sped up processes and improved governance. The digitalization of previously paper-based processes has meant widescale process improvement.
2. No/Low Code
Embracing new technology can be hard, especially when your IT teams are at capacity.
If your business lacks the IT resource or skill to deploy new technologies at scale, you'll want to opt for a no or low code BPA software tool.
Not sure what that means? Here's our low code and no code definitions (taken from our webinar with Forrester Vice President and Principal Analyst, Rob Koplowitz):


No code definition: 'Platforms that are designed to provide powerful software development to non-technical developers, often called business or citizen developers, to build out processes with minimal support from IT or developers. Vendors of these systems attempt to make as much functionality as possible available without code.'
Low code definition: 'Platforms that are designed to provide most software functionality to non-technical developers but offer extensions to the environment to professional developers. Vendors of these systems attempt to make some functionality available without code.'
These above differences illuminate why many organizations are opting for no code BPA software tools, like FlowForma Process Automation. A no code BPA solution gives you benefits like:


Speed – processes can be digitized in 4-6 weeks (seeing a fast ROI)
Agility – processes are adjusted in-house by process owners
Minimal training – designed for non-technical people. Trusted by IT.
Scalability – processes can easily scale according to your needs
Ownership – processes are owned by the business user. IT acts as a gatekeeper.
Case Study: Ease of use with FlowForma Process Automation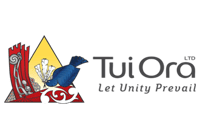 Health and social services provider, Tui Ora, were using an out-of-the-box SharePoint workflow, which was complex to use and expensive to maintain. Every time changes to the workflow needed to be made, the team had to contact a developer. Costs of each bespoke change started to add up.

The team knew they needed a do-it-yourself BPA tool and opted for FlowForma Process Automation. With this BPA software tool, processes could be updated by process owners (without any coding knowledge) within Tui Ora. Coding developments no longer had to be outsourced, which drastically cut costs across business processes.

"We made the process much more efficient and went from zero to hero in three months," said Matt Terrill, ICT Manager.
3. Integration With Systems
Organizations use a range of solutions to complete their day-to-day work. Couple that with hybrid working practices, poor communication, and information siloes and you risk duplication of efforts, human error and breakdowns to processes.

To ensure that process data doesn't become siloed, and everyone in your business remains on the same page, system integration should be a key component included in your BPA software tool.
How does systems integration improve your processes?
System integration streamlines the processes themselves. A process that operates across various applications (e.g. a marketing process that carries across Microsoft Teams, OneDrive, Microsoft Word, and Asana) is streamlined when systems "talk to one another". With FlowForma, data from the process can be tracked and linked across systems, and insights provided on the FlowForma dashboard.
This leads to process reporting - a big part of making operational improvements. If process reports can be easily stored in OneDrive, and then shared with process owners in Slack or Microsoft Teams, you'll provide greater visibility over your processes, communication around processes can happen organically (in a Teams or Slack channel), and decision-making is more immediate.
If you want a BPA software tool which talks with other systems, then look for a solution that allows you to:


Connect to standard cloud-based applications

Seamlessly exchange data and documents

Ensure consistency of data between systems

Reduce admin time with pre-populated forms and documents
FlowForma Connect
FlowForma Connect empowers your organization to connect to over 500 applications, including Microsoft Office 365, Salesforce, and Slack.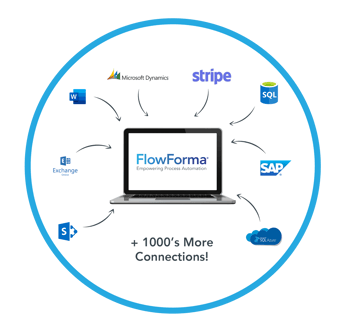 With FlowForma Connect, you can seamlessly send and receive data at any stage in your processes.
You can integrate FlowForma Process Automation with:


Your existing business systems, either on-premise or in the cloud

Your ERP, CRM, or HR applications, to improve data quality and save time

Microsoft Office 365, to create and save documents, schedule meetings, and send emails automatically

Any cloud application that provides a standard interface
4. Value For Money
A key part of reducing operational costs? Making sure your BPA software tool is good value for money.
What does this look like for a BPA solution? Well, multi-functionality is a good place to start. You'll want a business process management tool that wears many hats with features like:


Easy-to-use interface and dashboard

Document generation

Seamless system integration

Pre-populated forms
A multi-functional BPA tool means getting more for less. Features like system integration, user-friendly dashboards, and mobile-first functionality mean that insights can be generated quickly, whether working remotely or not, and then shared immediately. This system is great for identifying red flags and creating (cost-cutting) operational efficiencies in as little as a few weeks.
On top of this, a no code BPA tool, like FlowForma Process Automation, minimizes the costs up front. Professional services, IT services, and consultancy fees are negligible with a no code tool, and businesses can start generating an ROI more quickly (in 4-6 weeks).
FlowForma Process Automation
What does it mean to be inefficient?
It means failing to make the most of your time and resources. It means using outdated systems, which cuts business managers off from the people and processes they manage.
FlowForma's BPA software tool is a solution for those looking to:


Drastically cut costs across business operations
Improve visibility across processes

Get up and running quickly with a no code tool
FlowForma Process Automation helps businesses to identify red flags and bottlenecks and create more efficient processes which save on cost. FlowForma's BPA solution requires no coding skill to deploy and use, integrates with over 500 other cloud-based systems, and runs simple dashboards for a clear view of all processes.
Want to cut costs on business processes?

Go beyond traditional automation tools, and drastically improve your processes with FlowForma's BPA tool.

Sign up for a free 14 day trial.