Here at FlowForma, we love to hear feedback from our satisfied customers and we get even greater pleasure in sharing customer feedback with you - our readers.
Time and money are the two savings that the majority of businesses in any industry strive to achieve. The education sector is no different.
Today I'm going to share with you the story of how Abingdon & Witney College, a Further Education institution in the United Kingdom, have made these savings and more. The organization are now emulating commercial companies with more sophisticated IT systems, as a result of undertaking a digital transformation project throughout several departments across the business.
So I'm sure your asking the obvious question - how did they do it?
Prioritizing Process Savings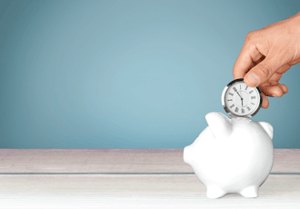 Providing part and full-time courses to its 14,000 students, across nine sites, further emphasized the scale of the project facing Abingdon & Witney. They knew a process automation solution could be leveraged to relieve the headaches. Once their Finance Director, Mark Lay, saw a demonstration of the FlowForma Process Automation tool in motion he was convinced that he had found the answer to his process problems.
They promptly assigned a business analyst and a member of the IT team to develop FlowForma Process Automation 'flows', and soon set to work on digitizing processes such as Accident and Incident Reporting, Trips and Visits and Expenses Claims to name but a few.
A business improvement committee has been developed internally to prioritize the digitization of paper-based processes, based on how much time and money they could save the college. To date the organization has automated 8 business processes with more planned in the future.
Watch our webinar with Abingdon & Witney College, to learn more about the time saved by automating these processes.
Replacing Old-Fashioned Processes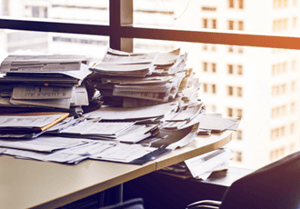 In the case of Expenses Claims, the FlowForma Process Automation tool has replaced an old-fashioned process whereby an Excel spreadsheet is sent between employee and manager before going all the way to HR. In this instance the college has saved in excess of 402 hours for its employees by moving this to FlowForma's online solution.
As for the business' previously complicated Trips and Visits process, the college are seeing the benefits of approximately 1,665 hours saved annually for employees.
To give you some background, this process is used to sign off on student excursions which involves Health and Safety, Finance and Curriculum Managers. Previous to the implementation of the FlowForma Process Automation tool, bottlenecks were a constant pain point as paperwork was often lost between campuses. This process would typically have taken a week to complete, however this can now be started and finished on the same day.
To put into context the time saved for Abingdon & Witney's Trips and Visits process, it equates to the college employing a full-time member of staff!
Additionally, the college have also made other significant savings around:


Trips and Visits - 1,665 hours
Accident and Incident Reporting - 320 hours
Expense Claims - 402 hours
Task Risk Assessment - 620 hours
Student Risk Assessment - 370 hours
Student Update Forms - 1,325 hours
Reaping Rewards
To summarize their digital transformation experience to date Mark Lay explained,"We have transparency and visibility that we didn't have before, and a consistency in the data that makes it much easier to generate reports. It encourages everyone to act far more professionally than when we depended on paper. You can't submit half filled-in boxes because the system won't let you. Even little things, like the better understanding it gives people of their own cost centre, helps improve the professionalism of the organization."
Read the case study or watch the latest webinar to learn more about how Abingdon & Witney are reaping the benefits such as visibility, improved customer experiences and process efficiency.
Alternatively, if you would like to learn more about how your business can kick-start it's digital transformation project, arrange a chat with one of our team or arrange a demo with one of our product experts.