Digital Process Automation (DPA) is an approach that combines digital technology and automation to streamline and optimize business processes. It comprises the use of software tools, platforms, and technologies to automate, manage, and improve end-to-end processes within an organization.
The origins of process automation date back to the 1960's, it's not new, but it has become a lot more popular in recent years for a few key reasons:


The rise of the citizen developer – which sees business users aspiring to digitalize their own processes

The pandemic – which forced organizations to move away from paper processes

New ways of working – hybrid working requires organizations to provide staff with anywhere/anytime access to their processes and data

The skills shortage – both for developer skills and cross-departmental skills has resulted in a rise in demand for no code automation

A changing workplace – advancement of technology, substantial growth in the gig economy etc.
Navigating Challenges in 2023 and Beyond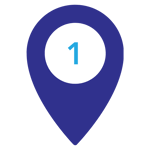 Challenge #1: Overcoming the skills shortage
Overcoming the global skills shortage will require a proactive approach and a combination of many different strategies.
According to a global survey by Manpower Recruitment, 77% of employers report difficulty in filling roles. While a report from Korn Ferry suggests that 85 million jobs could go unfilled by 2030.
Here at FlowForma, we've seen our customers ramping up their process automation initiatives, to help alleviate skills shortage they are focusing on:


Making the workforce more productive by taking away their admin, one customer has saved over 6,000 hours of admin in one year

Empowering the workforce to make better decisions, by accessing real-time data related to their tasks and processes

Authorizing businesspeople to digitalize at pace, to free up their IT teams
Fostering a culture where process innovation and continuous improvement are encouraged. This approach is highly recommended by the analysts at Forrester too.
"Process innovation works best when it occurs everywhere in an enterprise. Organizations should encourage every employee to contribute ideas for process innovation." - Forrester, Neglecting Process Innovation Leaves Untapped Business Value, December 2022
Customer proof point:
"FlowForma Process Automation generates huge time-savings, which leads to cost savings, and that allows us to take on almost twice as many deliverables as we normally would." Jimmy Monahan, Principal Consultant, Rimkus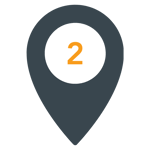 Challenge #2: Achieving or maintaining a competitive advantage
Organizations across the world are working to achieve a competitive advantage or to maintain the advantage they already have.
"Businesses must build on the lessons learned from the pandemic and drive automation to levels that will stretch their creativity and staff.

Efforts will pay off for those with the mettle to achieve what most will not — an overwhelming competitive advantage powered by automation." – Predictions 2023, Automation & Robotics Report, Forrester

Here are some ways I've heard of our customers using process automation to drive their competitive advantage:


Reducing costs - They undertake a comprehensive process analysis exercise, to find the processes that could benefit most from automation, they scout for tasks that are repetitive, error-prone, and resource intensive. They then look to prioritize the processes that will have the most significant impact from digitalization.
Improving customer experiences - Our clients like to focus on enhancing customer experiences, by applying automation to improve the experiences of their customer-facing processes. The majority of FlowForma clients, utilize the FlowForma Engage features, to seamlessly allow their customers to directly input to internal processes. The advantages of this feature include

faster responses for customers

,

reduced response times

, better quality data, data validation, data only being touched once, etc.
Fostering innovation – Many FlowForma customers have digitalized their ideation process within the FlowForma tool, encouraging all employees to put forward innovative ideas whether that be for new features, new products/offerings, or ideas for improving operational efficiency by making tweaks to internal and external facing processes.
Customer proof point:
"We have stopped printing & filling many paper forms. It has had a real & measurable impact on people's lives." – FlowForma Customer via G2 Reviews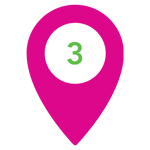 Challenge #3: Sustainability
Here are a few ways our customers are addressing sustainability:


Environmental compliance – With increasing regulations and sustainability initiatives, our customers are looking for ways to seamlessly report on progress against sustainability and carbon emission targets, a perfect use case for process automation, giving your sustainability officers real-time reporting data and seamless access for external auditors.

Meeting paperless initiatives – The pandemic saw organizations remove a lot of paper, but there are still mountains of paper to be tackled. One of our customers has saved over 600,000 euro from digitalizing one process alone.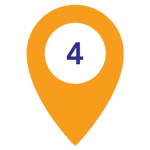 Challenge #4: Addressing changing workplace dynamics
Organizations continue to struggle with changing workplace dynamics, from hybrid working to increasing employee expectations, the gig economy, and more.
Here are some ways that process automation can help you tackle these workplace challenges head-on:


Seamless collaboration: Having processes digitalized and accessible anywhere/anytime fuels staff regardless of where they work, to seamlessly collaborate on completing processes. FlowForma's Collaborate feature uniquely empowers employees of an organization to collaboratively and visually design forms and workflows, with the ability to collaborate on the continuous improvement of processes owned by a stakeholder group.
Task management: Our customers regularly tell us how our tool supports their workforce to manage tasks in a hybrid world, notifications, reminders, status updates, etc. keep stakeholders up to date on their responsibilities and tasks, in a highly transparent way.
Empowering digital nomads: According to Forrester "The number of independent workers embracing a location-independent, technology-enabled lifestyle that allows them to travel and work remotely from anywhere in the world is growing". FlowForma customers who have their onboarding processes digitalized are empowering their digital nomads and gig workers can get onboarded with rapid access to the systems and processes they need to get their projects started quickly and completed on time.
Customer proof point:
"FlowForma Process Automation has helped replace seven siloed offices with a shared culture of collaboration. Everyone is working towards the same goals and are willing to help each other out." – CEO of Environmental Services Company
Unlock Success By Embracing Process Automation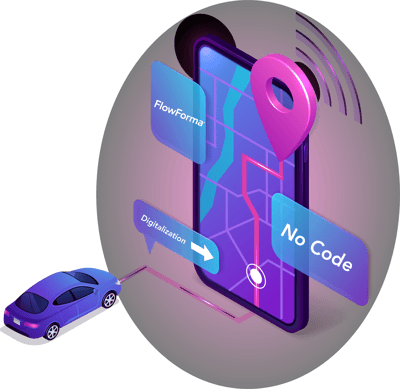 In the ever-evolving landscape of business, process automation has emerged as a powerful solution to navigate the challenges faced by organizations, both now and in the future. By leveraging digital technology and automation, businesses can streamline operations, address the skills shortage, achieve a competitive advantage, promote sustainability, and adapt to changing workplace dynamics.
With a focus on empowering employees, improving customer experiences, and fostering innovation, process automation drives tangible results. As we embrace digital transformation, organizations must recognize the holistic benefits of process automation, transcending mere efficiency gains to unlock new ways of working and innovative business outcomes. By embracing process automation, organizations can confidently embrace the opportunities and overcome the challenges that lie ahead in 2023 and beyond.