Choosing a process automation tool can sometimes be confusing when looking for the right fit.
My advice would be to stop and ask yourself some key questions from the outset of your search, for example:


Do you need to empower business users to automate their processes with little help from IT?
Do you need an intuitive solution to drive rapid results?

Is an

agile solution that facilitates change

important to you?
By asking yourself questions such as the above it gives you a solid base to work from, while it also gives you a clear indication of your goals and objectives for your project.
Coding Crisis
As we continue to receive regular feedback from process owners within our community, we see a re-occurring trend. There are two key aspects of a process automation solution which organizations look to improve when investing, these are:


Time to value

Ease of use
These are both areas that go-hand-in-hand with one another; the easier the tool is to use - the shorter the time-period to implement your processes!
Providing business users with a product they can get to grips with fast, that requires very little technical experience or training, is what all users want. After all, these are the people who understand the business needs most and know what process they want.
Another area that causes confusion is the "no code" vs "low code" debate. Vendors continue to promote themselves as "no code" or "low code", only for users to later discover that there is in fact coding required, or some level of technical experience is needed, which continually makes it harder for business users to select the right solution to fit their requirements. To overcome this I suggest you trial and test a solution to determine whether or not it is truly no code.
Simple Support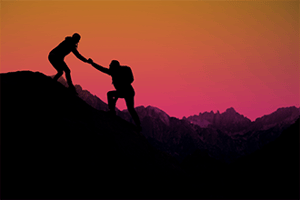 Time and time again business users who have used other process automation products, or in fact even spoken to other providers, tell us how implementation and delivery is slow and expensive – it's increasingly difficult to get your project off the ground.
Add to this, the continued strive for a solution which represents real time to value. Instead vendors often insist on providing additional, excessive training courses which further lengthens the ramping up process. Users generally don't want the unnecessary frills and would much prefer simple support to help on their way to implementing and streamlining their internal processes quicker.
Ultimately, undertaking additional training for features you might not even use can be frustrating and quite frankly a waste of precious time. If only there was a solution that the onboarding process was easy eh?
Put us to the test!
FlowForma Process Automation is a 100% no code tool specifically designed with business users in mind. Our award winning intuitive user interface allows you to focus on capturing the data that matters, without the horror of peering through your fingers at the thought of code appearing around the next corner!
Furthermore, FlowForma Process Automation offers a short time-frame between implementation and go-live, it's also a cost-effective solution. There's no need for technology partners, as we give you the tools to build your workflows and forms without the need for expensive developers or heavy input from IT professionals, instead only using IT as a guardrail.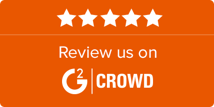 Visit our comparison page or why not view our profile on G2 Crowd and see how FlowForma Process Automation stacks up against our peers, across a wide range of variables!
Alternatively you can can arrange a demo of our product with one of our experts where we will give you a visual representation of how your processes and business users can become empowered with process digitization, all without any coding required!
P.S - Check out our latest e-Diary to find out how our CTO built out a complex process before lunchtime!