The race to digitize has been one of the driving forces behind the huge uptake of automation software. Identified by McKinsey as the most prominent emerging trend in tech, automation is the leading force for many organizations. In this blog, we'll explore how the no code movement can increase your organization's capacity for automation and advance your digitization.
Automation used to be notoriously tricky to implement effectively. Often programs required a good level of coding knowledge, or even a dedicated dev team, to keep things on the rails. Many automation projects have struggled to get off the ground, due to:


Projects taking too long – becoming irrelevant before they can be completed
High prices – dev teams and dedicated software aren't cheap
IT strain – increased workload for the IT department = less time to do their job
Limited reach – if only IT can use the automation software; it's hard to factor other teams' experiences into the finished product
What you need is an approach that reduces the amount of time projects take, lowers development and daily running costs, takes the strain off IT teams, and improves accessibility so that all teams get a say in how automation can help them. Thankfully, all these benefits are being brought to life by the no code movement.
What Is The No Code Movement?
The no code movement refers to the growing trend of no-code development being seen in areas that are traditionally dominated by developers. This includes app building, web design, video game building and, of course, automation software.
There's a good chance you've already heard of the no code movement. It's often grouped with low code development, but this can be a little misleading. Low code platforms combine elements of no-code and regular developer tools, to reduce the level of difficulty in development. However, they often require some level of coding knowledge to get the most out of them.
The no code movement focuses entirely on solutions that don't require code at all. Some have the option for additional development tools, but they can be used via the codeless interface.
How No Code Software Accelerates Your Digitization
The benefits of no code automation tools are far-reaching and can completely transform the way every team in your organization works. With a truly no code automation platform you put the power of automation in the hands of everyone.
Here are some of the benefits you will start to see when you introduce no-code automation into your organization:


Democratized Innovation:
By making automation more accessible to those who aren't developers, you can create more accurate automations. Nobody understands a role more than the person who does it every day. Empowering them to create the kind of solutions that would make their job easier is a fundamental benefit of the no code movement.

It can help you create a culture of innovation, where your entire organization has the power to evolve organically and develop the most useful solutions in real-time.


Reduced Costs:
Paying for an automation software license is cheaper than the alternatives. A dedicated dev team for your automation processes is expensive to set up and run, and not automating altogether can lead to inefficiencies and costly errors.

The no code movement offers a cost-effective approach to automation. You won't have to pay specialists to create automations or pay them when something goes wrong. Everything you need is neatly packaged within the platform's interface.
Quick Wins:
A common issue with automation projects is that they aren't prioritized and, as such, get put on the back burner or forgotten about altogether. While it pays to be proactive, being dynamic is invaluable in fast-paced industries.

The no code movement prides itself on faster, more efficient development experiences, with many platforms claiming that apps and automation can be built in hours. And with the ability to set up standardized templates, things can get even quicker.
Integration:


Automation usually requires a number of specialist tools and platforms that work together to create more complex automated processes. This ties together features such as form creation, document generation, and workflow automation.

No code software for managing these kinds of automation, such as FlowForma Process Automation, brings together all these functionalities in a single platform. This makes automation easier, quicker, and more efficient for the organization as a whole.
Create Your Own No Code Movement
When it comes to automation, there is no one-size fits all approach. A no-code solution has to take this into account and be flexible enough that it can be applied anywhere, by anyone. For you to be able to create a no code movement within your organization, you need the right tools for the job.
Unlike some other no code software, 99% of FlowForma's users build automations without a single line of code. They can view processes, assess them and create automations, all from a single platform.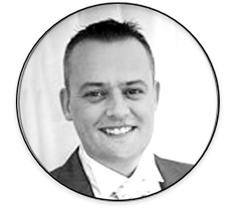 "We looked at Nintex and K2, from our point, they were cost prohibitive. We didn't feel that we would be going down the no-code route and still would need a lot of influence and support from IT, so we didn't want to pursue that. We looked at PowerApps, which again didn't really fit the bill. Some features seemed quite good, but once we dived into it a bit more, it became quite evident we were going to need to have skills around accessing APIs and doing a bit of Java. FlowForma Process Automation met all our requirements."

James Morgan,
IT Manager
Costain, Skanska, and Balfour Beatty: A14 Joint Venture
FlowForma Process Automation also connects to thousands of tools and systems, enabling your team to pull together all of your data for greater efficiency. It provides you with the process intel you need to make better decisions on a team-by-team or whole-business basis.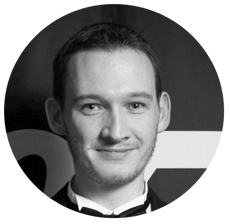 "Our PowerApps equivalent of this process required building three different apps (mobile, tablet and desktop) using code by busy IT developers, which was very time consuming. The end-product of which ultimately failed to integrate with other existing systems. We chose FlowForma Process Automation mainly because of its speed – we only need to build once; no coding skills are required, and it integrates seamlessly with other systems. I love that anyone can be trained up, to create powerful process solutions with the FlowForma tool."

Karl Henderson,
Digital Engineering Lead,
Downer Group
To find out more about the no-code movement and how it could help accelerate your organization's digitization, download our eBook, 'An Innovator's Guide To No Code Digitization And Improvement'.