FlowForma Process Automation is an acorn application. A simple step in business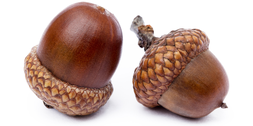 transformation grows into something much bigger, changing the culture of a company and encouraging innovation.
Our no code process automation software empowers employees to take control of the way they work, collaborate more effectively, eradicate silos that slow them down and accelerate digital transformation.
Don't just take our word for it!
Dustin Ray, Business Process Analyst, talks about the increasing adoption of FlowForma by enthusiastic employees in McKinley Irvin:
"I've been involved with a lot of change management projects and it's not
often you see that willingness to adopt new processes."