Source: FlowForma
FlowForma®, the leading provider of Process Automation tools for Microsoft Office® 365, today announced an exciting new partnership with Micromail
, to expand the delivery of its award-winning FlowForma Process Automation tool to organizations in the
education
sector.
Micromail is a leading provider of Microsoft Licensing and associated consultancy for clients across Ireland, with a particular emphasis on supporting corporate, government, and educational institutions. Looking to further strengthen its offerings and recognising the demand for no code Digital Process Automation in Higher and Further Education institutions, Micromail joins forces with FlowForma to support universities and colleges as they accelerate their digital process automation journeys.
FlowForma Process Automation's 100% no code methodology and rapid prototyping capabilities empowers businesspeople to quickly deploy digital processes for productivity, improved staff/student experiences and agility. A 3-in-1 tool combining forms, workflow, and document generation – with little IT support required, FlowForma fit the bill for Micromail, who sought a process automation tool which their clients could adopt quickly and have digital processes live within days, to support staff and students working remotely and across disparate locations.
Utilizing the familiar SharePoint platform as a repository for data and sitting on top of Office 365, FlowForma Process Automation also aligned with Micromail's preferred system and platform solutions, with the potential to maximize their clients existing investment in Microsoft software. Facilitating its clients to easily procure a no code process automation tool was imperative to Micromail, as they add to their ever-increasing portfolio.
The partnership comes as FlowForma continues to see a dramatic increase in demand for its digital process automation tool across the education sector in meeting the requirements of a more agile working environment, and so leveraging Micromail's status as a proven supplier of IT solutions for the education sector, meant that a partnership was a natural decision.
Illustrating the benefits of such a tool to the industry, a previously complicated Trips and Visits process is a primary example of the time saved annually for Abingdon & Witney College employees. Used to sign off on student excursions and requiring sign off from Health and Safety, Finance and Curriculum Managers, this process is now one streamlined workflow. In times past, this would typically have taken a week to complete, however, once digitized this can now be turned around in just one day.
Other time savings for this college include:

• Trips and Visits - 1,665 hours
• Student Update Forms - 1,325 hours
• Task Risk Assessment - 620 hours
• Expense Claims - 402 hours
• Student Risk Assessment - 370 hours
• Accident and Incident Reporting - 320 hours
"We are delighted to partner alongside FlowForma to bring no code process automation to our clients in the education sector across Ireland, helping them to digitize their business processes, and ensure they have an easy place to procure process automation tools to drive their digital transformation projects. From early conversations we were certain that both FlowForma and Micromail shared a common goal to transform educational institutions to be more efficient, compliant, and streamlined!" said Stephen Foley, General Manager, Micromail.
Olivia Bushe, CEO, FlowForma added: "We are pleased to announce this exciting new partnership with one of Ireland's most proven and trusted Microsoft solutions partners. Micromail have a long-standing association with the education sector, where we're seeing a significant increase in the demand for process automation to eradicate paper and increase collaboration across departments. This partnership will give these institutions a reliable location to procure a process automation tool that is proven to deliver fast results for this sector."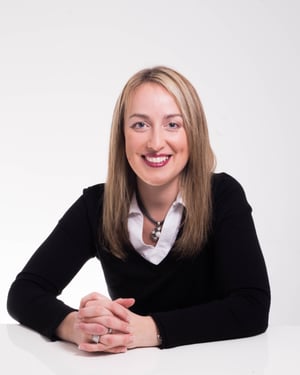 Olivia Bushe, CEO, FlowForma
To give educational institutions additional support, FlowForma have developed a set of fully editable common process accelerator templates for this sector, helping organisations to digitise their business processes with speed and flexibility whilst encouraging adoption across all departments. Users can benefit from process templates such as:
• Incident/accident near miss
• Risk assessment
• Trips and visits
• Stationery ordering
• Expense claims
• Student update

Users can benefit from these process accelerators and more by taking a free 14-day trial of the FlowForma Process Automation tool.