It's coming. Right at you.
You watch the ball spin, and curl, shooting towards you, whistling as it flies, and all you want to do is - Run. Off the baseball pitch. Out the stadium, and far, far past the crowd.

When life, and business, is full of curveballs, it's tempting to run away. Unfortunately, the construction sector in 2023 is a bag of curveballs and requires the same grit and determination as needed on the baseball field. And something else: adaptive and BIM compliant process automation solutions that help you take a swing at unruly balls.
Want to hit a home run in construction? Download our eBook for a clear pathway to success.
What Is Construction Process Automation?
Construction process automation tools are built specifically for construction businesses. These tools digitalize and optimize various tasks and processes across the construction lifecycle, including:


Environmental inspections


Duty manager briefing sheets

Quality audit plans/reports

Field change requests

Daily/weekly plant check sheets

Material requisitions

Risk assessment

New project starter/leaver forms

Daily site diaries

Asset collection

Cancel site visit

Concrete check sheet

And the list goes on...
The beauty of process automation technologies is that they operate under the surface. Once deployed – with no code tools like FlowForma Process Automation taking very little time to set up – they streamline almost every process in the construction lifecycle. This achieves smooth communication between workers and stakeholders, acceleration on project timelines, and integrated, real-time data for greater accuracy.
Construction Process Automation: How Does It Work?
Process automation stretches across industries, processes, tasks, and people. It's truly a unified tool and has so many use cases across the building and road and highway construction sectors. Let's take a look at this tool in action.
Benefit #1: Speed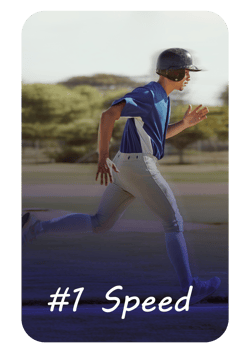 If you have a need for speed, process automation is your ally.
As competitors across the sector deploy digital process automation, it's important to hit the digitalization ground running. Vendors such as FlowForma offer a free trial of their products, as no code automation tools are easy for employees to use and see a fast ROI – sometimes as little as six weeks.
Getting a head start on process automation is important, as it's proven to cut costs across an organization. Failure to undergo digitalization initiatives quickly, and at scale, can mean an average loss of $7 million.
Cut 700 hours with process automation
Every minute counts in the construction sector. When time impacts project schedules, budgets, and your bottom line, it's important to use process automation tools that accelerate processes.
CVB JV Tideway East were seeing the hours pile up on their projects, and overheads spiral as a result. Determined to cut them back, they turned to FlowForma Process Automation.
On FlowForma's advice, they started on two simpler processes: daily site diaries and new project starter/leaver forms. From there, they continued to automate 40+ processes (and continue to digitalize). After one year, the business has saved at least 700 hours on repetitive tasks alone.
Benefit #2: Agility
Agility is crucial for construction leaders in 2023. With construction projects growing more complex, and an influx of "megaprojects" that are above $1 billion, logistics are becoming more complicated.
Here's some tips to stay agile:


A one-vendor approach not only simplifies digitalization, but also gives you a one-pane view over your processes. One-pane construction process automation providers, like FlowForma, offer automated workflows across the lifecycle of building construction projects.



Integration of digital tools is more important than ever. FlowForma Process Automation integrates with over 500 systems, including finance systems, project management software, document management software, CRM systems, and ERP systems.



Process automation helps to establish standardized processes for scheduling and forecasting. It also helps businesses allocate resources more effectively, with real-time data for accurate allocations, and clear metrics for reporting and insights.
Benefit #3: Growth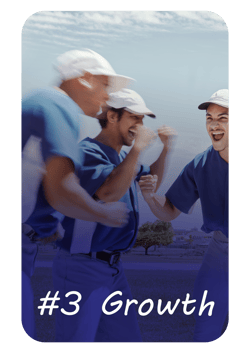 Data has become a valuable commodity in recent years, and most construction leaders now recognize its significance in driving business decisions. Harnessing data effectively can fuel business growth, which is especially crucial in an inflationary market. Here's how leveraging data can propel your business forward:


Focus on higher value tasks: Traditional manual methods and outdated processes consume valuable time and are prone to data inaccuracies, resulting in rework. With digital process automation tools, the burden is lifted from construction employees, freeing them to concentrate on work that drives results.



Real-time responsiveness: Relying on outdated methods such as Excel spreadsheets, emails, or Word documents can lead to delays in data transfer. This lag can cause inaccuracies, missteps, and uncertainty. Process automation tools offer real-time data access, providing a comprehensive view of a project's lifecycle in a single interface.



Unleash predictive capabilities: The construction industry faces unique and unforeseen challenges, such as hiring difficulties, supply chain disruptions, and a volatile, inflation-prone market. Real-time data empowers leaders to gain a clearer understanding of these uncertain circumstances.
Benefit #4: Talent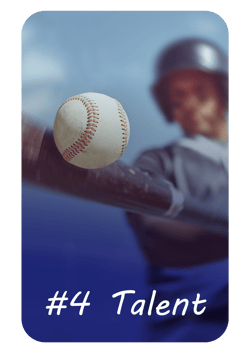 Recruiting and securing talent in the construction industry has become increasingly challenging in 2023. An ageing workforce coupled with the need to attract younger, diverse talent creates a pressing demand for new tools and incentives. Skills shortages further exacerbate the issue, with large-scale projects requiring specialized engineering expertise that is currently in short supply. Construction leaders face tough bidding wars and struggle to fill crucial positions as a result.
Here's some tips for retaining and securing construction talent:


Automation technologies, particularly those that work on handheld devices, are attractive to a young, digitally native workforce. Mobile-first, and streamlined technologies are a great incentive for young talent.



Skills shortages mean hiring delays and overall project delays for businesses. Deploying process automation tools can speed up other stages of the project lifecycle, helping you stay to deadlines and reduce overheads.



While inflation keeps many salaries stagnant in the sector, it's important to focus on other job benefits. With better technology and instant access to reliable data, employees can do more with less. No code construction process automation tools allow employees to think differently about the work that they do and how to innovate processes.
Hit A Home Run With Process Automation In Construction
To hit a home run in the construction industry, it's crucial to embrace digital process automation. Construction process automation tools deliver smooth communication, accelerated project timelines, integrated real-time data, and improved efficiency. By investing in these innovative technologies, construction companies can confidently navigate the complexities of today's market and pave the way for a prosperous future.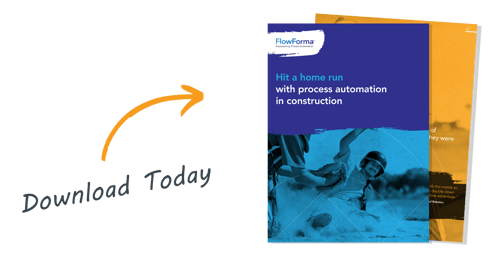 Want to hit a home run in construction? Download our free eBook for a clear pathway to success.
Sign up for a free 14 day trial