In construction, it's almost impossible to avoid project overruns altogether, but there are ways to mitigate the risks and avoid the most common causes. In the past, this may have simply meant planning for the possibilities of scope creep and inaccurate estimates, but now process automation solutions are offering a more substantive arsenal of digital process automation tools to stop overruns in their tracks. In this post, we share 4 ways to improve your construction process and get instant results and achieve ROI.

Automation in construction can help to streamline the workflows, apps, and systems that underlie how your teams work, whether that's on-site or in the office. By increasing process efficiency, consistency, and visibility, you can optimize the mechanics that fuel project success—and catch overruns before they run all over you. And with the emergence of no-code tools, anyone in the business can use and benefit from automated solutions.
Streamlined workflows, accurate and instant document generation, and easy-to-use mobile forms—these are just some of the automations that can take your construction projects to the next level. With 65% of construction organizations saying they are impacted by project overruns, it's time to discover construction software.
Say Goodbye To Project Overruns
Construction projects are extensive and complex, involving many moving parts. It can be a challenge to stay on top of everything as a project advances.
Project overrun, also referred to as "cost overrun", occurs when either a project's duration or its costs exceed what was in the project plan or budget. Due to project overrun being such a common occurrence in construction, it's often scheduled in ahead of time to mitigate the risk. Essentially, it's seen as unavoidable, and the prudent approach is to work around the inevitability as best you can.
But digital process automation technology offers a way to revolutionize this. What if you could automate core processes that lead to project overrun and remove inefficiencies and human error? What if you could give employees tools to record and monitor project progress instantly and accurately? What if you had clear dashboards providing real-time data and flagging unexpected changes as they emerge, not afterward?
This is what process automation in construction promises. With access to up-to-the-minute project data, you can react and solve issues immediately.
Digital Transformation, Construction-style
Here are 4 ways to improve your construction process and to combat project overruns.

1. Efficient Processes
Process automation removes manual, paper-based processes which hold construction projects back in what is now an increasingly remote or hybrid working environment. By connecting the people, processes, and technology involved in projects, you not only make everything more efficient but remove human error, make sure data is consistent, and free up employees to focus on more valuable tasks.

Document generation and e-signature is an obvious example, perhaps. But when processes around communication and collaboration are digitized—rather than being paper/excel/email-based—it radically increases productivity in a remote workplace.

2. Digitization At Scale
Process automation tools allow every department to lead and engage in the digital transformation they want to see. Every team knows its own processes best. They know which workflows run smoothly and which tend to end up in bottlenecks. With no-code digital process automation like FlowForma Process Automation, you can decentralize digital transformation by giving everyone the ability to automate processes. Learn more on our post about the key trends for digitalization in the construction industry.

This is the quickest and most effective way to drive digitization around the organization. And it's crucial for preventing project overruns because you need to monitor such a wide range of moving pieces to avoid it completely. Any small increase in material costs needs to be flagged as soon as possible by employees on the ground. For instance, recording broken equipment or an overestimate on materials through mobile forms on-site can help back-office staff act accordingly immediately. This is important for automating processes in building construction and road construction.

3. Process Consistency
When processes are managed and automated in a standardized way, using the same tools and methods, then the organization effectively starts singing from the same hymn sheet. Rather than everyone working independently, everything is joined up. Information silos are removed. Data moves smoothly from A to B. Everyone has the same experiences. This makes it far easier to communicate and collaborate, and makes it much less likely that errors go unnoticed.

Another area this can help with is onboarding new staff. Onboarding is much more efficient when automated. New starters automatically receive everything they need, from knowledge to equipment. Workflows can be created to ensure this happens smoothly. An upshot of this is that everyone knows what is what and how everything works from day one, reducing the risk of errors that might lead to project overruns.
4. Reporting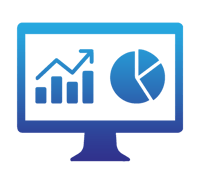 The key to avoiding project overruns is visibility over data. Enhanced data will also help to improve your construction process strategy. When data is recorded, and reported accurately, you can start to spot irregularities with ease. Whether that is through automated systems to flag anomalies, or just because everyone has user-friendly dashboards which make it easy to monitor progress, you are always on top of what is going on. This way data-driven decisions can become an integral part of everything you do.

A good example of this is how greater visibility over data can help Just In Time (JIT) delivery. JIT is a crucial part of how construction companies cut down on waste and optimize material costs. With processes around estimating and ordering automated you can ensure that mistakes are not made. With workflows around sign-off, you can make sure everything passes through rigorous standards and checks.


FlowForma's Process Automation Solution
FlowForma's process automation services for the construction industry offer the full range of automation solutions and are 100% no-code.


FlowForma provides enterprise-class, no-code process automation tools for the construction industry. Rapidly digitize your processes to support remote workers, remove paper delays, and drive process efficiency. Our award-winning process automation tool is praised for its easy adoption, BIM compliance support and rapid time to value.
It's not just project overruns that we can help you with. Here are some of the reasons construction organizations choose FlowForma's process automation services and solutions:

• Eliminates paper processes
• 3-in-1 toolkit (forms, workflow, and document generation)
• Easiest to adopt DPA tool on the market
• An intuitive business user interface
• Capture data and task metrics centrally
• BIM compliance support with standardized processes
• Seamless governance of tools and processes
What's more, we have recently announced our new Construction Process Accelerator for rapid digitization of construction processes, which makes it even easier to get started.
To learn more about FlowForma's process automation solution and how to drive the digital transformation that construction companies need, get in contact with the team at FlowForma today.