This year the construction industry has felt a digital shift and organizations have been challenged to rapidly respond to the current climate. Businesses across the world have turned to digital solutions to maintain and recover their operations and the construction industry is no different. COVID-19 has laid bare the lack of automation visible across construction processes and while previously manual processes may have been considered inefficient but workable, the challenges placed on working practices this year mean these processes are now broken.
How Can Construction Meet This Challenge?
Historically the construction industry has been resistant to adapting new technologies and a perceived lack of digital skills has meant some organizations have struggled to know where to start. We believe that speed is of the essence, and the ability to create and deploy a new application is vital to adapt, maintain and improve.
To gain a better understanding of the current digital landscape in construction we partnered with Construction Online to survey more than 200 construction professionals to hear how they are responding to current challenges.
The Strive For Digital Technology
There is a perception that digital technology remains further behind in construction than in any other industry, but from our survey results we can see there is a significant appetite to embrace digital technologies. More organizations are utilizing Office 365 and Microsoft Teams, but our results show that over 25% of respondents still face restricted access to processes when working remotely. By automating processes, not only is the admin burden on your staff massively reduced, but time-consuming travel is also minimized, allowing staff to focus on more important tasks.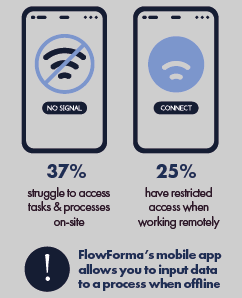 Fig 1: Restricted access for construction workers
Overcoming Barriers To Change
By removing admin-heavy and time-consuming manual processes, organizations can unlock significant time savings. "By digitizing their processes in a no code environment, our customers are able to transform quickly, saving a lot of time and money," states Shay O'Connor, Head of Solutions at FlowForma. To do this, he advises businesses to find an internal champion. "You need a senior supporter, a champion to help promote the initiative. As high as you can get, the CEO is the best – if They are bought in, everyone must comply. This in turn increases adoption rates, which is key to success."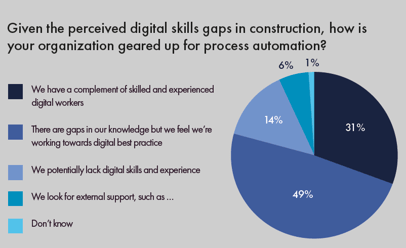 Fig 2: Perceived skills gaps in the construction industry
Want To Learn More?
Download the report to see the full survey results compiled from the input of 200+ construction decision makers and for exclusive industry insights from your peers, process automation case studies and recommendations for digital process automation success.
Have further questions about how process automation can drive digital transformation within your organization? Simply leave a comment below or reach out to our product experts for a construction demo to learn more. Additionally, you can try a free 14-day trial of our process automation tool no credit card - no commitment!