Overruns have become a hallmark of the construction industry. In this blog I will be discussing how to avoid delays in construction projects which will help your business deliver on time and on budget. In the past, delays were to some extent, inevitable: construction projects are vastly complex, change orders frequently occur, and work is fragmented along the value chain. In 2015 – just seven years ago – less than a third of construction projects were completed on time and to budget.
Since then, things have changed. Deployment of construction automation software has accelerated, with more of a focus on project execution and management. Engineers and contractors have become accustomed to relying on design software, to model buildings and infrastructure. However, the advancement of technology in other areas has often fallen short.
Process automation technology, and its capabilities for streamlining the project lifecycle, is now being embraced industry-wide – and it's revolutionizing the construction industry. In this blog, we'll look at how to avoid delays in construction projects and how to mitigate cost overruns.
What Causes Delays In Construction Projects?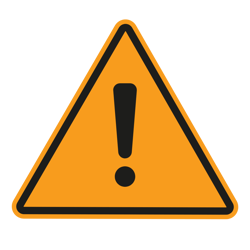 Many of the challenges that arise on construction projects cannot be planned for. Poor weather conditions, such as heavy rainfall, flooding, and high wind speeds, will delay or halt a construction project. Labor shortages also slow growth across the industry.

Despite this, many delays come down to a lack of coordination and planning during project management stages. There is much fragmentation surrounding industry practices, with parties often working in isolation without a common collaborative platform. Causes of delays include:


Poor communication across the value chain

Lack of coordination between stakeholders

Ineffective planning and project management

Poor site management
While technology has been used effectively industry-wide for the design stages of a project, construction employees still rely on outdated methods for planning and execution stages of a build.
To understand what causes delays in construction projects, and to find a solution, construction business leaders can turn to process automation.
What Is Process Automation For Construction?
Confused about what process automation does? Well, it's in the name.
Construction projects rely on a number of different processes, from the design stage, to planning and execution. Many of these are carried out in isolation, and by using manual, outdated methods. For example, procuring materials often happens via email, spreadsheets, or even using paper forms.
Process automation uses construction software to automate the steps in a construction process. These tools reduce the manual elements of the project lifecycle and provide a central platform for employees to collaborate. It also facilitates the transfer of knowledge into a standardized process.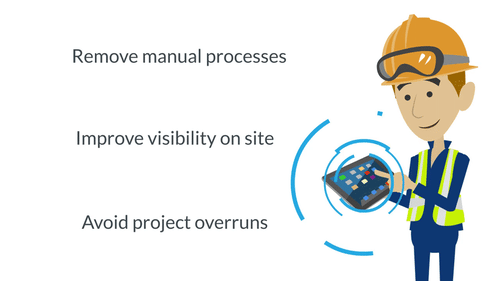 How Does Process Automation Prevent Delays In Construction Projects?
In a single piece of software, automation tackles project delays head-on. On a basic level, process automation tools streamline the project lifecycle and move processes along with greater speed and efficiency. Taking a deeper look, automation solutions are perfectly equipped to deal with the more complex and nuanced problems posed by construction builds.
Automation tools are designed to:
1. Join up collaborators across the value chain
Never underestimate the power of a central collaborative platform. With a process automation tool, construction employees and stakeholders are suddenly working from the same page. A process automation solution will:


join up industry practices

promote a consistent approach across projects

spark collaboration between teams
2. Engage stakeholders quickly
Want faster engagement from your stakeholders? Using automation tools, tasks that involve stakeholder input can be specifically assigned. FlowForma's Engage tool, for example, is designed to engage stakeholders (and other external contributors) with automated forms for specific tasks and timely prompts to speed up a response.
3. Accelerate processes with timely communication
Bad or miscommunication is often behind what causes delays in construction projects. Emails and isolated documents, like spreadsheets, are no longer an effective way to communicate digitally. They are easily overlooked, store edits in multiple locations, and lead to information siloes.
Communication construction tools, such as FlowForma Collaborate, help cross-functional teams to execute tasks across a process. With tools like these, communication between teams can happen smoothly and in a secure environment.
4. Keep a project moving with mobile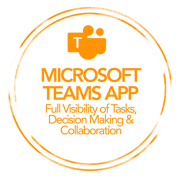 A distinctive feature of construction projects is that they take place on site, often without computer infrastructure or a stable internet connection. In the past, this led to a dependence on paper forms for administrative tasks. Now, offline and mobile tools are empowering on-site workers.
A mobile-first automation tool, like FlowForma's app, lets users fill out forms offline and submit them once the phone has an internet connection. It empowers workers to carry out administrative tasks remotely, improving efficiency across the build stage of a project (in which there are the most delays).
5. Shine a light on project bottlenecks
What causes delays in construction projects? Much of the time, it comes down to process bottlenecks. These are any steps in a process that become hindered or blocked, usually due to:


A slow client response

Ineffective project management

Low priority distractions (e.g. low-grade administration)

Escalation management
Process automation tools allow for better organization, communication, and the reduction of "drudge" tasks. And – more importantly – they shine a light on where your projects are going wrong. The tool achieves this by managing and optimizing construction workflows. With transparency across the project lifecycle, and analytic capabilities, process automation tools can relieve construction business leaders of guesswork – and show where the delays are happening, and why.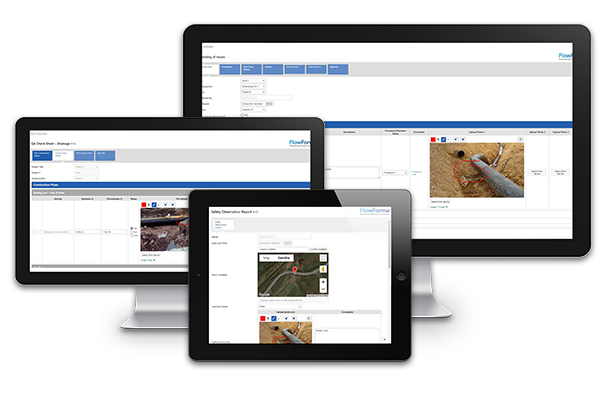 FlowForma's Construction Process Accelerators
How To Prevent Cost Overruns In Construction Projects
Want to know how to prevent cost overruns in construction projects? You're not alone.
A surefire way to prevent cost overruns in construction projects is with process automation and construction software. Process automation tools provide:


forecasting and reporting, helping project managers to plan ahead

a central collaboration platform: the glue for otherwise siloed employees and stakeholders

visibility and accountability across process steps, prompting action
real-time, accurate data to fast-track decision-making
Cost overruns can't always be controlled in construction, but they can be planned and accounted for. With process automation, you'll discover multifunctional tools for a full-breadth of processes, including onboarding, procurement, material requisition, risk assessment, and other safety processes.
Want to know how to prevent cost overruns in construction projects?
Automation Helps You Tackle The Unpredictable
On a construction build, unpredictable events are inevitable. Extreme weather conditions can't be controlled; neither can a shortage of workers or materials.

What can be controlled is how you deal with these eventualities. A central, digital solution will join up processes across your value chain, fast-track communication (e.g. sign-offs), and help your employees work remotely and on-the-go.
Get Automation Up And Running With FlowForma
In 2022, construction software is being deployed rapidly and at scale. It's helping millions of construction firms meet their project KPIs: to stay on budget, prevent cost overruns, and fast-track through the design, plan, and build stages – without compromising on safety or performance.
FlowForma helps you automate construction processes at speed across the lifecycle of road and highway and building construction projects. Our award-winning software automates processes rapidly – in fact, 5-10x faster than other tools. The software is no code and requires little technical skill to deploy and use. Most importantly, it delivers a swift and generous ROI – helping you to get a handle of your projects, fast.