FlowForma BPM is designed to be configured by the people who understand your business need. Heads of HR, CEOs, business analysts are all examples of people who use our Flow Designer tool to quickly create complete solutions on the SharePoint platform without any coding.
But don't just take our word for it - to show you how simple it is to configure a business rule without any coding, let's take a look at a pass back rule in a sample Travel Request process.
In the Travel Request Details step, the travel requestor submits their request - accommodation, air travel etc.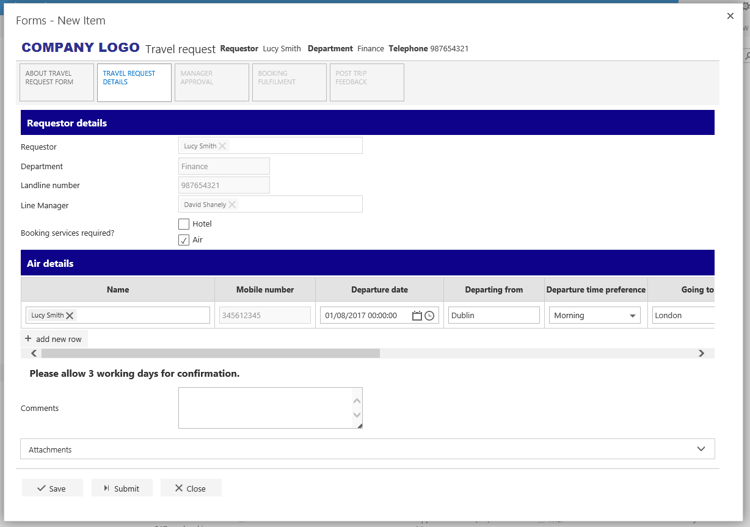 The Manager receives an email notifying them that a travel request requires their approval. When they click on the link in the email, the Manager Approval step opens.
If the Manager approves the request, the process will automatically go to the next step, however if the Manager requests an amendment, the form will pass back to the Travel Request Details step when they click Submit.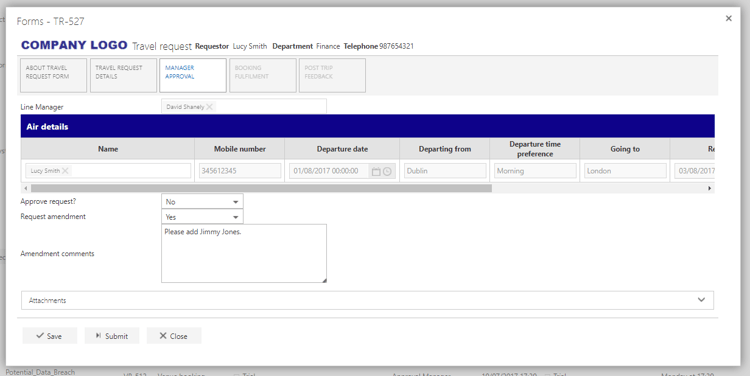 The requestor is notified by email of the amendment request. When the form passes back to the requestor, the Manager's comments are visible and can be addressed.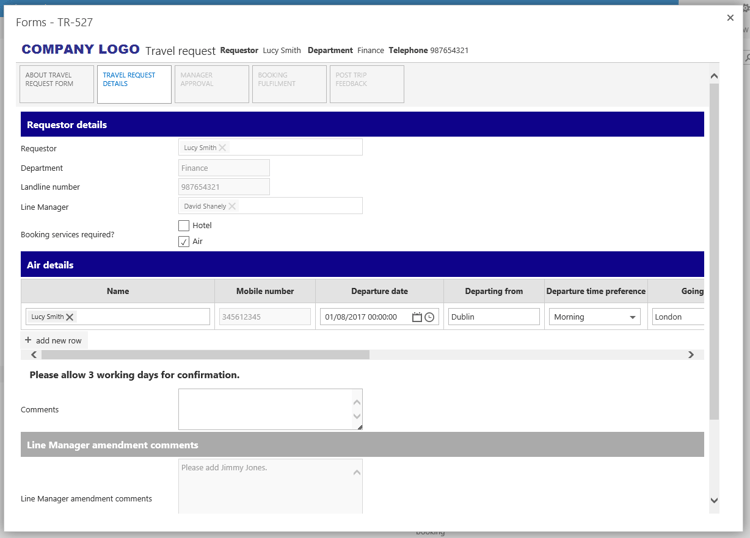 Flow Designer is where you can configure the process steps, questions and business rules. Here's how easy it is to create a rule, with just a few clicks, without the need for any coding.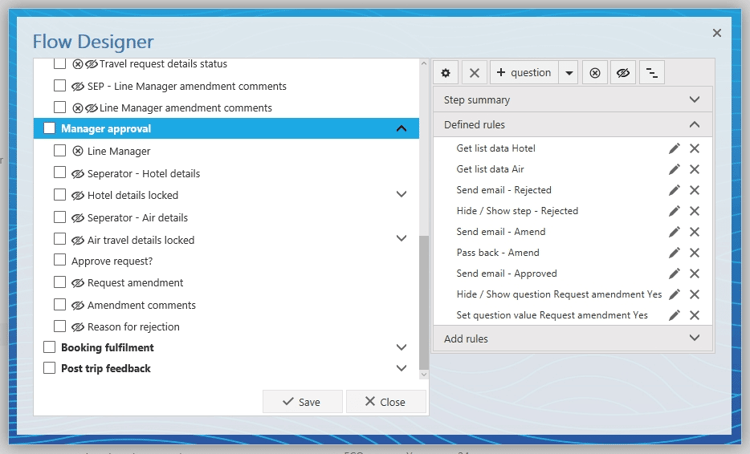 In the rule editor window you can easily set the condition to pass back to the previous step, using simple business logic.
If the condition, 'Request amendment' equals 'Yes', is met, then the rule will fire, automatically passing back to the previous step, when the user clicks Submit.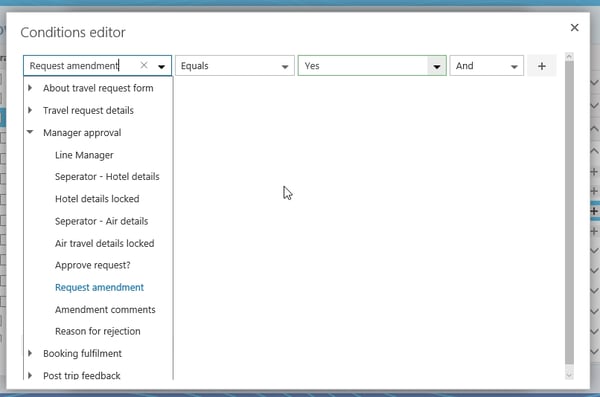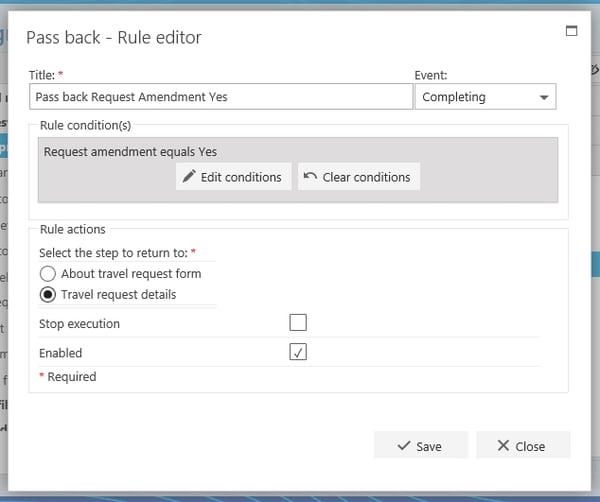 Because FlowForma BPM for Office 365 is a no-code BPM tool, processes can be delivered quickly, so that they are relevant from the moment they are enabled. There are features to monitor and refine the processes, when resources or external factors necessitate change.
FlowForma BPM is at least ten times faster in delivery of working solutions and as a result is perfect for prototyping, ensuring the production process is right first time.
Want to see more? Why not contact us for a demo?