Nollaig Shona Duit, Feliz Navidad, Joyeux Noël - Happy Christmas to you all wherever you are in the world!
As the festive season has come upon us and with 2020 just around the corner, the Christmas period is a suitably relaxing time, to sit down and look back on what has been a very busy 2019.
To help support Business Analysts, Business Managers, customers and other process automation enthusiasts, we have compiled a series of useful blogs over the past year by our product experts, containing tips and best practices to help you make the most of your process automation investment.
So as selected by our followers, I thought I would look back at the blogs you told us were your favorite from the past year. I've taken the liberty of sharing with you the top 5: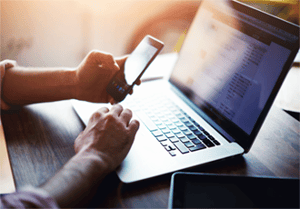 1. Creating A Culture of Innovation Within Your Organization
Here you will learn how process automation software is empowering workforce's to digitize internal business processes. Additionally in this blog our Product Expert, Paul Stone, highlights some of the side benefits from bringing process online, such as cultural change and grass roots process innovation. Paul also showcases how you can achieve an innovation of culture from the ground up.
2. Helping You Kick-Start Your Process Automation Journey
In this piece, aimed at assisting prospects who may be finding the idea of embracing digital transformation overwhelming, our Senior Product Analyst, Jim Smith, outlines his experiences having spent time close to FlowForma customers. You will learn how FlowForma customers are getting the most out of their investment in the least amount of time, and how you can too.
3. How Process Improvement Can Empower Future Growth
Back in January, FlowForma and our partner Octagon Value Chain took part at OPEX Week in Orlando. This special blog post was part written by Clifford Lee, Vice President, Octagon Supply Chain. It features a fascinating and extensive recap of our teams conversations and interactions with attendees, during a series of round-table meetings.
Hard to believe it's almost a year ago!
4. How To Build Your Process Automation Center of Excellence!
Head of Customer Success, Dorte Eriksen discussed why organizations are implementing a Center of Excellence to overcome the challenges of automation, and how more than half of companies are creating their very own Centre of Excellence model.
5. Embracing Digital Processes In The Oil, Gas And Construction Sectors
Based on a series of FlowForma hosted events in Houston and New York earlier this year, Senior Vice President, Shay O'Connor, addresses some of the major challenges that companies in the Oil & Gas and Construction sectors are currently facing. Shay also outlines how the FlowForma Process Automation tool is solving these challenges and more!
Looking to learn more about process automation and digital transformation? Why not visit our entire blog archive or share with us in the comments below what you would like our process automation and digital transformation experts to cover in 2020!
Happy Holidays!