After a few months of a break, Brexit is now officially back as a daily news and conversation topic.
What is possibly one of the most searched words on the internet, one of the most trending subjects on Twitter and one of the biggest topics to regularly dominate the headlines of mainstream media this calendar year, will ultimately come to its conclusion on October 31st - if we are to believe the EU extension, of course.
For those of you who may be wondering what Brexit is, essentially it is the withdrawal of the United Kingdom from the European Union.
Business Process Impact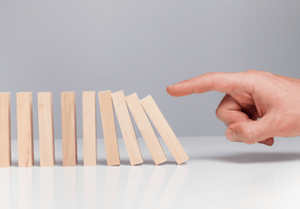 To learn more about its impact, I recently attended an excellent briefing which was hosted by the Belgian Embassy in Dublin, where they discussed 'How to mitigate your supply chain risks post-Brexit'. The talk was centered on the challenges facing companies around process change pre and post Brexit in the shipping and logistical industries.
Brexit will represent a significant economic and structural shift for a lot of companies, not just those purely in the UK. Furthermore, significant change will be required of companies that have a European business focus. With less than 4 months to go, there is little clarity available as to what this will represent, as it is still unclear if the UK will leave the European Union with a deal or not.
UK or European manufacturing companies with a distributed supply chain across Europe, have a considerable amount of customers who use legacy IT systems. These contain processes that are embedded by legacy ERP (Enterprise Resource Planning) or custom development applications, which are at probably a decade old. While these types of applications have absolutely delivered value, challenges do arise around delivering rapid process change.
Becoming 'Brexit Ready'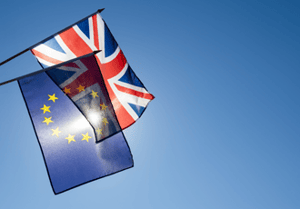 It can take months to deliver rapid process change to these types of applications, as the process re-design cycle is largely IT led. This is due to the limited involvement of the key process users, rather than a new cloud based DPA (Digital Process Automation) platform, that allows business users to drive the design and development of the business process throughout, without any coding required.
Another very pronounced challenge of using legacy ERP or custom development applications, is that the time-frame to change the process/develop a new process can take up to 6 months. Because of the continued uncertainty of Brexit and its outcome being unclear, this presents a significant challenge to companies ensuring they have the digital agility to quickly configure and become 'Brexit ready' by changing key business processes.
Process Preparation
The FlowForma Engage tool enables external parties such as suppliers, customers and external stakeholders (including the general public) to input securely to your business processes, thus, easing the pain of a distributed supply chain across UK and EU countries. Read how Aon have done this here.
Talk to one of our process experts today to learn how you can improve and digitize your internal business processes in days rather than months, resulting in increased efficiency and transparency. You can download a copy of our recent customer success eBook to learn how other customers have successfully implemented the FlowForma Process Automation tool to drive their digital transformation journey, and how you too can become a process hero!
Alternatively, you can take a free 30 day trial today, no credit - card no commitment!