Customer feedback is music to the ears of any business.
As you probably know by now, here at FlowForma we love to share stories which give readers an insight into the challenges and outcomes experienced by organizations, on their digital transformation journey.
Whether it be obstacles faced, lessons learnt or just general tips and advice, we love to inform our audience who may be facing similar difficulties.
So with that in mind, today I'm going to share with you how one of New Zealand's largest community-based health and social services providers, Tui Ora, digitized and enhanced its existing business processes using the cost-effective FlowForma Process Automation tool.
Just like any non-profit organization, budget constraints often dictate the means to which a charity/service provider can stretch to, especially one which runs more than 35 services and programs across a region. Budgets are tight, and so the pressure is continually on to make every dollar count and find new ways to save time and money.
Eradicating Process
Problems
Dealing with paper forms, Excel documents and emails floating about on a daily basis, the ICT (Information Communication Technology) team at Tui Ora knew that something needed to be done. They began by setting their sights on improving the way processes and paperwork were passed through the organization, knowing that it would be a stepping stone to increasing efficiency throughout.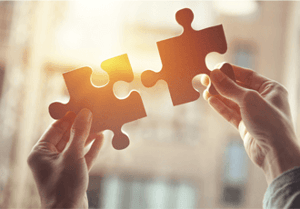 Already a user of Microsoft Office 365, they had previously attempted to improve a referral process using an 'out-of-the box' SharePoint workflow, but were encountering difficulties due to its complexity and the cost to maintain it. However, after one of the team read positive reviews of the FlowForma Process Automation tool, they were confident they had found a solution that ticked all the boxes, a 'no-code' application that sits on top of SharePoint.
After undergoing some training via FlowForma's SureStart course, they built their first process - referrals, as it was a critical process for the business. "We made the process much more efficient and went from zero-to-hero in three months," said Matt Terrill, Solutions Architect, Tui Ora when discussing their training experience. Over the next four months a further 11 processes were reviewed, consolidated and migrated across.
Like all healthcare organizations, there is a regulatory obligation for Tui Ora to maintain privacy around sensitive personal data, therefore the FlowForma Process Automation tool's ability to administer security over all its processes was vital.
Promoting Continuous Improvement
The FlowForma Process Automation tool now gives employees at Tui Ora greater visibility of where a process lies, while adhering to the security and data protection protocols that Tui Ora must work within. Delays and bottlenecks can now be easily reported on and root causes identified, improving overall efficiencies across the business.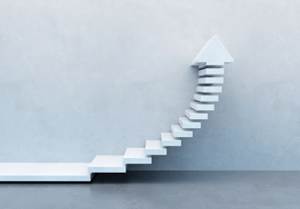 Saving time and money has been a key benefit for Tui Ora. Even processes in smaller departments such as HR have delivered a tangible return – for example an application for training that would have taken several days for multiple stakeholders to sign off, is now done in a matter of hours.
Reporting has also been particularly useful around the referral data. Data from FlowForma Process Automation can now be pulled into Microsoft Power BI on the Azure cloud platform providing instant analytics, contributing to the continuous improvement of the organization in a way that was impossible with paper-based processes.
Start Your Journey
So there you have it - another organization who have reaped maximum benefits from bringing their internal business processes online. Of course, it's not only non-profit organizations who look to keep costs down, companies across all industries are seeking similar cost and time savings.
Why not sample it for yourself and make use of a free 30 day trial of the FlowForma Process Automation tool - no credit card - no commitment!
Otherwise feel free to get in contact with one of our digital process specialists to discuss any questions about Tui Ora's digital transformation journey, or how you too can chart your businesses very own quest to become a 'process hero'.