Everybody in business knows the importance of having a strong customer experience, but do we really appreciate just how important it is? Forrester define customer experience (CX) as"how customers perceive their interactions with your company", and in this piece, we'll take a closer look at how you can ensure you provide an excellent customer experience for your customers.
A study by Harvard Business Review recently revealed that customers who had the best past experiences spend 140% more compared to customers who had a bad experience.
Customer Loyalty and Growth
Improving the customer experience encourages a greater level of loyalty from your customers, building a trust between the company and the customer.
Studies have shown that when a customer feels that their needs are being met and they are receiving a quality service, they are willing to pay more for that service. This is backed by research conducted by ThinkJar. Their study indicates that 55% of customers would be willing to pay more for a guaranteed quality experience.
Differentiate From Your Competitors
With the proliferation of products and services available to consumers, distinguishing your company by the high level of quality of your product or service has become more and more difficult. Just as important, when it comes to setting yourself apart from your competitors, is to provide a customer experience that stands out for the customer.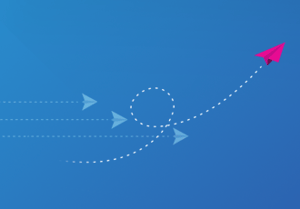 According to a report by Forrester, CX leaders delivered compound annual growth rates of 17% compared to 3% for CX laggards. This is also backed up by Dimension Data who say that 84% of companies working to improve customer experience report an increase in revenue.
Now that's all very well, but how do you achieve that level of customer loyalty, and what does that have to do with FlowForma?
How FlowForma Can Help Your CX Vision?
The majority of organizations start using FlowForma Process Automation to manage the digitization of internal processes. It's the logical place to start, and users simply interact with the processes through their Office 365/SharePoint accounts.
This may not seem like something that has a direct impact on the customer. But when you look at interactions with your customers as part of an overall process, then it makes sense to take as many potential bottlenecks and delays as possible out of that process, ensuring that the end customer's needs are met without delay.
With that in mind, FlowForma also has an add-on available called FlowForma Engage. This was designed specifically with CX in mind. Engage allows the customer to become directly involved in a process. This can greatly improve the overall efficiency within a process, the benefits of which will be felt by the customer.
Greater Customer Acquisitions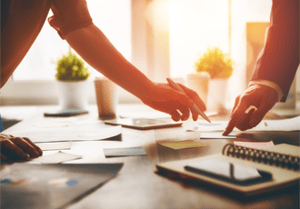 Word of mouth is a well-known, long standing and reliable method for acquiring new customers. It is something that every business benefit or, potentially, suffer from. Developing a strong reputation for providing quality customer experience encourages customers to recommend your business to others.
This is underlined by a study by Nielsen that shows that 92% of consumers will listen to the recommendations of family and friends before making their decision. As part of this, it is important to factor in the ever-increasing level of influence of social and digital media over consumer behavior.
Reduced Cost of Service and Marketing
A customer-centric ethos allows companies to develop a relationship with the customer. This relationship leads to a better understanding about what the customer wants, which can pave the way for a more tailored approach, potentially leading to savings in marketing costs.
Tempkin Group found that 86% of customers that felt when they received a great customer experience were likely to repurchase from the same company in the future.
Schedule a demo with one of our product experts to learn how FlowForma customers have successfully implemented FlowForma Engage, to drive positive customer experience and how you too can empower external parties to input to your business processes.
Alternatively, you can take a free 30 day trial today, no credit - card no commitment!