It's that time of the year again. A very Merry Christmas to you all wherever you are in the world!
I think we can all admit that Christmas seemed very, very far away when the world we knew changed forever in March of this year. In truth, 2020 has been a year of adapting and adjusting to events that we could never foresee and there can be no denying it has been a challenging and unprecedented year for all.
Despite this, Christmas is traditionally a time for reflection. So, in this blog, I am going to briefly highlight some great examples of how our customers are using the award winning FlowForma Process Automation tool, in order to adapt and adjust to the rapid change in business requirements in the current climate.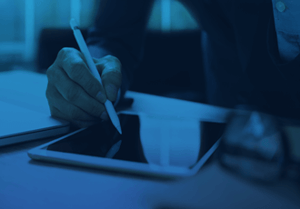 Why Digitization Is No Longer An Option
As businesses acclimatize to a work-from-home culture, digital process solutions that enable workers to focus on the job at hand are becoming essential to business operations.

COVID-19 has forced societies across the planet to adapt to a 'new normal' and businesses to evolve their offerings to cater for remote clients and employees. While the shift from paper to digital has been ongoing for years, many organizations remain behind the curve.
Read the whitepaper to learn how a selection of our customers have quickly became process heroes!
Fast And Easy Path To New Workflows
Headquartered in Houston, Texas, Dresser Natural Gas Solutions is a leading provider of measurement, piping, and instrumentation solutions to natural gas distribution and transmission customers in more than 100 countries.

Some of their key pain points were paper-based processes and other old legacy processes which were heavily coded. Since implementing FlowForma Process Automation, Dresser NGS has saved staff 15 percent of their time whilst improving visibility and productivity.
Read the case study to discover how the FlowForma Process Automation increased efficiency and helped this established company to feel like a start-up.
Reliable Contractors Showcase Collaboration With FlowForma
Like most firms in the construction industry, Reliable Contractors struggled with paper forms and processes which had become a significant challenge for staff to complete daily. As a starting point, the firm looked at improving its HR and finance processes before further implementation of the FlowForma Process Automation tool across the business.
A Contract of Employment Process has also since been digitized, containing an eight-step form between a new employee and the Contract Management team. Additional HR processes such as Leave Requests and an Observation Card Process have also been digitized, with more processes earmarked for improvement in the future.
Watch the video to learn how Reliable Contractors are transforming their paper based processes and improving business engagements with employees and suppliers using the FlowForma Process Automation tool.
How LSTM Replaced Paper and Inspired Collaboration With Workflow Automation
Liverpool School of Tropical Medicine, a large educational institution, has rapidly automated more than 100 workflows within 12 months to improve efficiencies, visibility, and employee experiences with no code process automation.
LSTM have addressed challenges around compliance and paper-process inefficiencies in their HR and Finance departments, by digitizing their business processes with flexibility and speed.
Check out this webinar to see how this organization is thriving with digital processes.
Next Step
Looking to learn more about process automation and digital transformation? Why not visit our blog archive or comment below what you would like our blogging panel of process automation and digital transformation experts to cover in 2021!
Happy Holidays!